12 Ways to keep your Room Cool During Summer without Air Conditioner
Summer, the time of the year when most of us are down amidst the heat wave and heatstrokes.Tips so you don't keep hot this summer.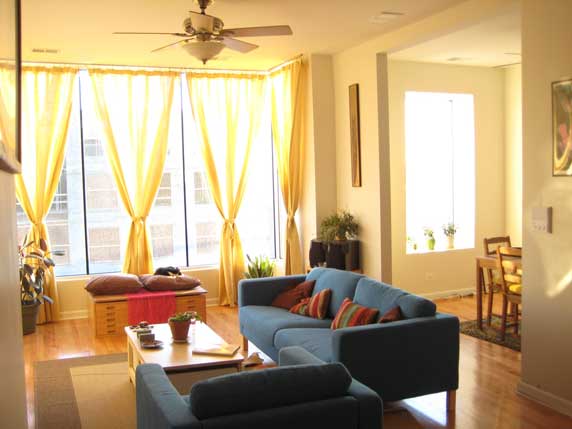 "Sweet, sweet burn of sun and summer wind, my new fun thing, my summer fling"
But keep away from the summer heat:
Don't forget to
1. LET THE NIGHT AIR IN:-
During the summer months, temperature may drop during the night. If this is the case where you live, make the most of these refreshing hours by cracking the windows before you go to bed. You can create a wind tunnel by strategically setting up your fans to force the perfect cross breeze. Just be sure to close the windows (and the blinds) before things get too hot in the morning.
2. SET YOUR CEILING FANS TO ROTATE COUNTER-CLOCKWISE:-
Whether you know it or not, your ceiling fan needs to be adjusted seasonally. Set counter-clockwise in the summer at a higher speed, the fan's airflow will create a wind-chill breeze effect that will make you and your guests "feel" cooler.
3. BE SMART ABOUT YOUR DOORS:-
Closing off rooms will prevent the cool air from permeating these areas during the hottest part of the day. You will want to capitalize on the cooler night hours, too, letting air flow naturally through your home.
4. TURN OFF THE LIGHTS:-
This tip is pretty self explanatory. Light bulbs (even environmentally friendly CFLS) give off heat .Fortunately; summer means it stays light until eight or nine at night. Take advantage of natural light as much as possible, and keep rooms cool after dark by using lights minimally or not at all(romantic candle-lit dinner, anyone?)
5. BE A LONE WOLF:-
Sorry love bugs, but sleeping alone is way better than spooning for staying cool. Cuddling with the partner increases body heat, making the bed a sticky, sweaty pit of despair instead of a cool, calm oasis.
6. CHOOSE COTTON:-
Save the satin, silk, or polyester sheets for cooler nights. Light colored bed linens made of light weight cotton are breathable and excellent for promoting ventilation and airflow in the bedroom
7.. PAINT YOUR ROOF WHITE:-
A white roof is painted with solar reflective white coating and reflects up to 90% of sunlight (as opposed to traditional black roofs which reflect only 20%.White roofs can reduce summer energy use by 10-40% saving money and preventing pollution. White roofs can reduce the total urban heat island effect in an impacted city by 1 to 2 Fahrenheit enough to lower peak energy demand.
8. MAKE A DIY AIR CONDITIONER:-
By positioning a shallow pan or bowl (a roasting pan works nicely) full of ice in front of a fan. The breeze will pick up cold water from the surface of the ice as it melts, creating a cooling mist which in turn cools the room.
9. STAY AWAY FROM THE STOVE:-
Chow down on cool, room temperature dishes to avoid generating any more heat in the house. If hot food is in order, fire up the grill, instead of turning on the oven. Microwaves work better than stoves and oven.
10. KEEP THE REFRIGERATOR DOOR CLOSED:-
While opening the refrigerator door for a cool blast of air sounds good and may cool you off for a short while, it's actually counterproductive when it comes to cooling off your home. The motor in the refrigerator needs to work harder to maintain a constant temperature and ends up generating more heat.
11. LEAVE A FEW WINDOWS OPEN AFTER SUNSET:-
So that the cooler night air would be blowing through out the evening.  Also, leave all the internal doors open. You may also want to open the closets and the kitchen cabinets as well, as they store the day time heat and your house won't cool off as much as night.
12. REFLECT THE HEAT:-
If you do want to open the window, consider investing in some reflective window film to help keep the heat outside where you want it to be.
These are the simple tips you follow, so as to keep cool this summer.