15 TIPS TO MANAGE SPACE AND MAKE YOUR HOME LOOK LARGER
As more people are moving to cities for jobs and education, space is becoming a major concern. Larger spaces are being converted into residential complexes and smaller homes. Apartments and hostel accommodation has become very common. Even after spending a huge money for home investment, you end up with a small space for lifetime. Proper management of the available space is a biggest need of the hour.
Space is one of the most important elements of domestic architecture. After you move into your new home you often feel that space is not sufficient and that you are feeling congested with all the added furniture. It is a well known fact that the more organized and clean the place you live in, the better atmosphere you create for yourself and your family.
When you move into your new home you plan to discard some furniture or articles such that you can accommodate the new ones. You may be attached to a particular item even if it is broken. Discard items you have not used for long. This will minimize dust accumulation and will provide space for essential articles.
Rearrange your articles in a planned manner to accommodate the existing articles. Maintain a particular design and style that makes things more visible and make you feel there is more space in the room.
When you go out shopping you may like a new electronic gadget or show piece that will occupy your floor space. You need to rethink about where you will place this new gadget. Few people are crazy about buying new decorative pieces in various patterns. On priority-plan to donate or discard the current one. Putting just about everything together will highlight the beauty of none of those. So the idea is to make space for each item in your house by carefully weighing what you are bringing home, and what all needs to be discarded.

Here are a few tips you can reapply to manage space and make your home look larger:
1. T.V can be mounted on the wall. This will save a lot of space. The bulky music system can be replaced by making suitable adjustments like DVD player and woofers etc in your desktop computer or laptop.
2. Use a divan for seating arrangement, provided with inbuilt storage space . You can use this space for storage of spare pillows and bed sheets. This can be used as a bed at night too.
3. Use shoe rack system which is a compact storage with provision of airing too. This can be fixed in the wall itself.
4. Use double deck beds in children room. You can save space and make room for another essential kids accessories.
5. For regular beds, rack system underneath is very popular. You can store clothes, extra pillows, blankets in that space.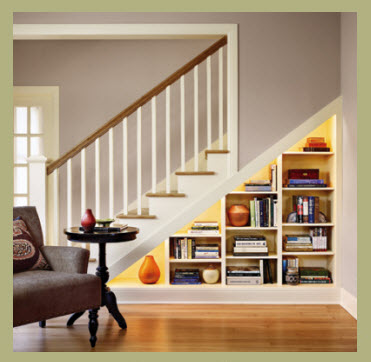 6. Use the space under the staircase wisely. Make book shelves under the stairs, you can use that space for office table, computers , placing decorative material to beautify your home, etc.
7. Wood work can be done on blank walls in all rooms. This will give floor clearance and you can store books / show pieces/ dining cutlery / kitchen accessories / sports accessories / toys / clothes etc and keep your home orderly.
8. The inner side of bedroom doors can be used to store small items such as stationary or essential items such as mosquito repellent, candles, torches etc.
9. You can avoid a dressing table and arrange one cabin of your cupboards with a provision for mirror and dressing accessories- creams, powders, perfumes, etc . There will no dust accumulation and everything is concealed.
10. Mirrors of different designs and sizes can be hanged in the rooms which give an illusion of space, and also serve as a decorative piece.
11. You can use hangars to store your scarves. Use small pegs to hang your junk jewelry. Use separator boxes for storage of small accessories like hairpins and ear rings.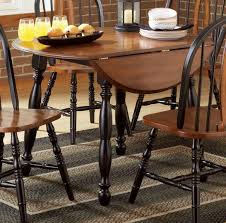 12. The bottom of the tea or coffee table can be used for placing magazines and news papers. You can place a stand for holding all chargers- mobile, torches, laptops. Use Folding dining tables, that will hold the essential articles always and can be stretched as per requirement.
13. Use sliding system for gates such that the gate can be slided close to the wall. This can be applied for study room door. It is in fashion these days and saves a lot of space.
14. If you are fond of having indoor greenery, preferably use potted plants. This will save floor space. Some homes have the brass lamp hanging in the entrance of home or in the prayer room. This will take care of child safety.
15. Select sofa cum bed furniture, such that the sofa in the hall can be used as a bed during the night. I've seen nice study tables and writing tables that can be latched to the wall after use. You save space and also all material associated to the requirement is kept untouched by latching the door.
There are plenty of designs for space management in the market. Based on peoples needs designers are coming up with unique ideas. Modular kitchen, inbuilt furniture in home is the trend these days.
To keep your home free of pests, keep your home tidy and clean the rooms by shifting all static material to avoid accumulation of dust and cobwebs etc. Conduct regular cleaning and pest control to keep away cockroach, ants and silverfish.
By applying these tips you can manage space and make your home a livelier one. You will not feel the pressure when you have a gathering with your friend and loved ones at home.
Read this article on Tips For Organizing your Home.