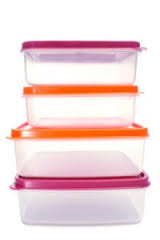 Plastic containers are ideal for storage in kitchen and in the refrigerator. The only issue is they leave an unpleasant smell and color too. The latest edition of storage plastic containers are a must have accessory in your kitchen.
If you have supply of hard water for cleaning purposes and in your bathrooms you will observe white patches or stains on plastic buckets and mugs . With water evaporation being high in summer the scales are formed in circular rings as per water level in the storage containers. You can determine the amount of water evaporation in a day.
It is annoying to see your new buckets having white rings inside. The soap and dish washing liquid is not removing the patches completely. You may observe stains on plastic containers in which you had stored chicken dishes, oily curries.  You want to use the plastic container for storing another juice or chutney. All your efforts are in vain.
Here are a few tips to ease your tension away.
Mix ¼ cup of baking soda in little hot water to form a paste. Apply baking soda paste with an old toothbrush brush to the hard water stains and patches on the bucket and mug. Leave it for 10 minutes. Rinse the bucket and mug with water until all bubbles are washed away and you will be surprised to see your bucket looking new and clean.
You can clean tough stains in plastic storage containers by filling warm water and add 1 spoon of baking soda to it. Leave it for an hour and later drain off water. Rinse the container with water and the plastic container is free of stains and odor too.
White and opaque plastic containers used for storing drinking water looks dull and smells different after a few months of usage. You can refresh the look of containers by mixing lemon juice with baking soda and applying liberally to the stained surface. The two ingredients when combined acts as a natural bleaching agent, whitening the plastic and removing unpleasant odors.
Plastic containers used for storage of pickles, oils leaves a strong smell even after washing and drying in the sun. Here is a wonderful remedy to get rid of the stain and aged smells. Mix vinegar and baking soda and you will observe foaming action. Nothing to worry, after the foaming stops scrub the solution all over the inner surface of the container and then rinse the container. You will observe the plastic container is looking fresh and smelling good too.
Tea stains on plastic containers are tough to get away. Immerse the container in water with ¼ tsp of baking soda. Leave the container for 1 hour and after an hour you will be amazed to see a bright new storage container in your home.
You can remove foul smell, oil smell from plastic ware by mixing equal quantities of baking soda and salt. Use a damp nylon scrub to clean the surface. Apply the paste thoroughly over the plastic container. Leave for an hour or two and then wash the plastic container thoroughly. The tough stains are cleaned and you will also get rid of the pungent odors.
You will observe the hard water deposits settling on the surfaces due to water evaporation.  You can clean wash basins, toilet sinks also with baking soda.
Note: Recycle your old toothbrushes for cleaning hard to reach areas. The crevices of utensils, tiles ends mesh type surfaces. The bristles of the brush will be able to pick out the waste and clean thoroughly.
There are numerous benefits of Baking soda. Grab it when you are out purchasing items for your home.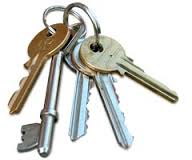 Keys are precious articles. Be it a home, a car, cupboards, drawers and cabinets. If the key(s) are missing there will be madness in the house. Tempers are high and the blame is put on one another when the key bunch is missing.
It is a common issue for most people to place the keys and actually forget where they had deposited the last time. Things will be lifted from position and the entire house will become messy. Some people are always restless and drop things in a jiffy when they enter home. Only when the key is required again, they desperately keep looking out for it. The time taken for searching keys could be in days for a year if totaled.
There is a lot of stress when the key is missing. You are probably getting late to work or dropping your child at school. There is an outburst of anger and frustrated discussions. You can skip all the wasted time and keep the home organized.

The new arrangement will bring an organized approach, a habit for the other family members. They will try to collectively work to keep items in the designated places. It will take time for things to set in place. Be patient and see the gradual change in outlook.
Tips to ensure you find your keys.
Identify a location preferably near the door to hold your key ring at home. You get pretty models in the market.
You can place a basket or hanging bowl with separators for putting in the keys near the entry of your home as it will be convenient and easy to find the next time you require it.
Arrange your key bunch. Separate the keys commonly and regularly used from the lesser used ones. This will make the key bunch light too.
Keep a separate set for inner cupboards and a set for external keys eg: main gate, mail box, garage door, etc.
Color code the key chain for individual rooms such that tracing is easy when you look out for it in the key ring.
Keep the keys that require more safety in the inner cupboards in a key ring such that it is not easily accessible. The storage place info can be shared only to the inmates.
When you get several keys while cleaning the house, keep them in a box and in your leisure time check if it suits any of the locks available at home. If not dispose them off. Keeping these keys at home only add to the confusion.
Keep an extra car key in your purse / wallet as a backup in case of accidental lockouts.
Important keys eg: safe deposit box key can be stored in the cupboard wall. Conceal the key with a tape in the centre such that it will be safe and handy too in need.
If there are several drawers in a cupboard you can identify them as Top right, Top middle, Top Bottom as convenience be for the users. Label the drawer and the key bunch with small tags.
If the key has a number eg: 142, 118. Then you can place a small sticker with the corresponding number on the drawer such that identification is easy.
Keep your family members informed of the changes you make such that they are prepared when you are not at home.
You can give an extra key to your trusted neighbor such that in an emergency situation you can get access to your home. It is sensible when you are out and expecting the kids to come in early home. You can call your neighbor and inform the situation such that keys can be handed over to the family member coming in first home.
There are times when people wish that the keys had a remote such that it can be traced when misplaced or lost. We can catch up with technology while making arrangements  and organizing homes to better lives in the current situation.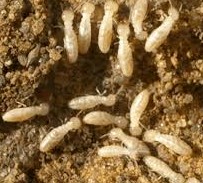 Termites are annoying insects and cause major destruction to property. Termites are referred to as white ants due to their pale appearance and structure. Termites play an important role in breaking down dead wood in forests and speeding the conversion of nutrients into the soil.
Termites are initially flying insects. They land on soil and penetrate into damp soil and later transform as termites.
When termites attack homes, they cause more damage to homes than what a fire can do. This could include buildings, wooden structure and the critical documents. Termites are observed commonly in older homes, but do not ever underestimate the capability and team work of termites in attacking new homes too. Termites makes way into homes through minute cracks in the concrete . It is estimated that the western countries spend a huge ..huge amount every year on termite control , repair and treatment.
Basically there are two types of termites: subterranean and dry wood. The saddening factor is that you will notice the termite hill on the surface of the wall or wood only after the inner surfaces are totally destructed.
Prevention is the best way to deal with termites.  Mentioned below are tips to control termites from entering your home.
Termites are attracted to moisture.
Eliminate standing waters in and around your home.
Fix leaking pipes, drains, sinks, showers.
The water of Air Conditioning units should be well connected to drains.
Termites are attracted to wood.
Remove waste timber after construction activities. Remove all debris.
Firewood and necessary wood should be stacked off the ground and away from the house and external walls.
Remove wood that is in contact with soil.
Avoid planting trees close to the foundation. Cut back climbing vines, shrubs from the walls and pillars.

Precautions to be administered to control termites:
Ensure concrete slab is properly designed, compacted and cured during construction of homes and buildings..
Treat all timber that is used for interiors to prevent termite attack, Select naturally resistant timber for wood work.
A good coat of paint on the wood acts as a barrier for dry wood termites. Fill all wood damages timely and paint them.
Seal all cracks and paint exterior of your homes.
Screen all vents to prevent termites flying into your homes .
Inspect for timber powder at the place wood / timber is stacked after purchase and during construction.
Ensure proper drainage  and access to prevent rain water clogging near the foundation.
Get your home / buildings inspected or self inspect your home during summer and rainy season- between March and August. This is the period when termites attack homes and wood. Be alert to identify any mud hills and hollow sound of wood surfaces especially the door and window frames.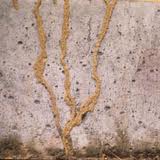 Early diagnosis will control termites and prevent expensive treatment measures and huge loss of documents due to termites infestation.
You can consult Professional Pest Controllers if you think that the extent of damage is big and the widespread nature of attack. There are chemical and physical control measures that can be deployed upon survey and assessment of termite attack. The guarantee period for chemical treatment is between 3 to 5 years.
You can decide the best methodology to control termites in your home and property.