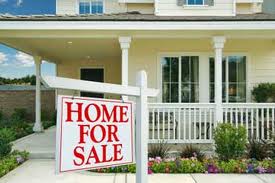 Owning a house is a big dream for every individual. You can opt for buying a new house or can cut short the budget by selecting an occupied house which is for sale. You need to make sure the deal is worth the price by conducting a proper inspection and verification of all legal documentation before taking the final decision.
The inspection should include checks for termite infestation, leakages, ill fitted doors and windows, broken flooring. These are major flaws and any maintenance towards this is going to be a costly affair for the buyer. There will always be minor repair works eg. filling cracks and painting in addition to design changes as per the usage of room planned.
The jobs are done together by several workmen and the jobs are delegated to different contractors and groups as per their specialty. The major watch outs prior to buying a house will be:
Check for proper fitting in door and window frames. You should watch out for any damage in the wood when you buy a house. The fitting of latches into frames should be verified. Open all windows and then close them.
Check for termite infestation:
When you plan to buy a home the major check will be for termite infestation. You need to check for fresh paint on wall or wood. This will be applicable for buying a house that had been occupied or left idle for a long time without letting out. You need to check for patches or remnants of mud tubes basically on walls and wood.
Check for dampness in walls:
Look for signs of dampness on walls. Check if there is any patch painting done on any walls facing the exterior. Watch out for walls below the bathrooms. You may also get a foul smell of dampness. Check if they have placed any items on heights that will grab moisture from the air. This is a costly issue and also will affect health of the house inmates.
You can empty a bucket to check if the drain in the kitchen and wash areas are fine and there is no leaking pipe connections. It is not easy to identify if the drains are clogged because it requires lot of water. Either way you need to observe leakages and flow of water when you intend to buying a house.
Check if the flushes of all toilets are functioning. You need to observe if the water force is good enough to ensure it flushes well. If unsatisfactory you need to make a note of it and demand if getting fixed.
Check the electrical Panel:
A clean and labeled panel is free of any issues. Watch out and check to observe for any loose wiring or jointed connections. These are indications of trouble signaling that there are live wires somewhere in the house. If the house has fans, exhaust, AC installed check if they are working fine and functioning as per design and purpose to avoid surprises afterwards.
Check for wood work completion:
These days homes are furnished and if there are cupboards being fixed in all rooms. You need to inspect for the finishing when buying a house. At times the workmen affix tapes on wooden plywood and may miss out application of the adhesive. You need to just tap or knock on wooden cupboards and frames randomly to observe if there is difference in sound. Focus on the corners or the area near the floor.
Check with local people / neighbors
You need to talk to the neighbors if there is anyone good enough when you approach. Be sure they are not biased or trying to settle terms with the owner by giving negative feedback.
Check for Registration related documents
After you have made up your mind to buy a house, you need to confirm few critical points like availability of link documents, clearance for further construction and if there is no issue with the current seller. The documents are clear and will not pose to have legal issues. You should be able to get a housing loan (if required). Make sure you hire the services of a legal advisor to have clarity in the documents.
Check for pending payments
Check online data for completion of all payments including taxes towards property etc. You need to verbally communicate and if possible make a clause in the document for any arrears that will develop for eg: electricity bills , taxes etc.
Make a list of all observations. Include good points too such that you can share with your family too. Consult the elders and people in that line of work to understand if it is right pricing and your decision is wise. Buying a house adds financial load on the buyer and additional expenses due to improper maintenance by the seller could mean new burdens. You do not get satisfaction too.