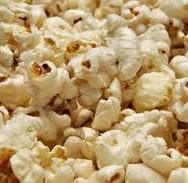 Popcorns happen to be a favorite snack at home for the kids. I do not mind this session as we get readymade packs in the market. We only need to cut the pack, empty the contents in a pressure cooker or a flat thick base utensil.
I used the word safely in the title due to the recent incident that occurred at my home when I was frying popcorn at home. The incident was a near miss, avoiding a burn to my hands / legs. I'm emphasizing this incident to bring in awareness to all.
Frying popcorn is a normal activity in many homes. This process is followed commonly by several homemakers but small negligence can have serious consequences. We normally purchase ACT II pack , it has a range of flavors. The other day when it was drizzling and children were demanding for snacks, I remembered the popcorn packs lying in the cupboard.
I used the small cooker. I heated the cooker for 3 minutes and emptied the pack contents into the cooker. Spread the oily layer uniformly at the base of the cooker. I placed the lid on the cooker and went to the dining hall to collect the bowls.
I heard a loud sound and could identify that it was from the kitchen. I rushed to the kitchen and saw the cooker lying on the floor. The contents were spread on the  marble floor. Oh! What a mess. It was a major cleaning job as the floor had oil stains . I had to remove all the corns from the floor.  The snack time was extended further. I then took another cooker and emptied a second pack into it.
Must read :HOW TO KEEP YOUR KITCHEN FREE OF GREASE
This time I left a small gap on the cooker lid for the vapors to escape. I could hear the popping sound. I gently lifted the cooker and shook the contents. After 3 to 4 minutes all the corns had fried sufficiently and it was served to my hungry boys.
I took the cooker that fell on the floor. I noticed two impressions on the sides of the cooker. After 2 days I planned to use that cooker. I placed the cooker on the stove for cooking, the steam was leaking constantly. That is when I realized that the lid had been damaged ,to be precise dented when the cooker fell on the floor.
I'm sure it is going to cost big. At the same time I'm thankful to God that the cooker had fallen on the floor only after I left the room. There were no children standing around watching the cooking with curiosity.
The safety lapse that happened was that the cooker lid was placed without leaving any gap for hot vapors to evaporate. Due to this there was an imbalance and the cooker toppled and fell on the floor.

The next time you fry popcorns ensure that you use a sturdy vessel . Leave a tiny gap on the lid .When you shift the lid to check for frying, you will notice the corns jumping out of the vessel. If the lid is kept open, the popcorns will fall all over the stove. The sight is enjoyable when you place a glass lid on the frying pan.
A big learning for this simple tasks. Follow safety norms at all times irrespective of the job involved. Assess the work you plan to do , check the surroundings and only then proceed to do it.
Act II pack can be microwaveable too. Check for the image of Cooker for regular ones and the note for Micro oven variety.
At the end of this posts I want to share a simple method to fry popcorns with dried maize corns.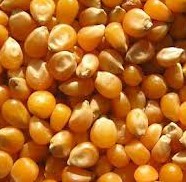 Frying popcorn at home:
Take a wide and thick bottomed vessel. Pour oil to cover the base.
Add the dried maize corns to be fried. Spread it evenly with a large spoon. Maintain full flame.
Add ¼ spoon of table salt. You will observe the heat is slowly passing on to the corns. Now place the lid with a small gap on the vessel.
After 5 minutes put off the flame. You will observed the entire vessel filled with popcorn. A salty tinge will be present on each popcorn.
Hope you enjoy your snack time too…
As more people are moving to cities for jobs and education, space is becoming a major concern. Larger spaces are being converted into residential complexes and smaller homes. Apartments and hostel accommodation has become very common. Even after spending a huge money for home investment, you end up with a small space for lifetime. Proper management of the available space is a biggest need of the hour.
Space is one of the most important elements of domestic architecture. After you move into your new home you often feel that space is not sufficient and that you are feeling congested with all the added furniture. It is a well known fact that the more organized and clean the place you live in, the better atmosphere you create for yourself and your family.
When you move into your new home you plan to discard some furniture or articles such that you can accommodate the new ones. You may be attached to a particular item even if it is broken. Discard items you have not used for long. This will minimize dust accumulation and will provide space for essential articles.
Rearrange your articles in a planned manner to accommodate the existing articles. Maintain a particular design and style that makes things more visible and make you feel there is more space in the room.
When you go out shopping you may like a new electronic gadget or show piece that will occupy your floor space. You need to rethink about where you will place this new gadget. Few people are crazy about buying new decorative pieces in various patterns. On priority-plan to donate or discard the current one. Putting just about everything together will highlight the beauty of none of those. So the idea is to make space for each item in your house by carefully weighing what you are bringing home, and what all needs to be discarded.

Here are a few tips you can reapply to manage space and make your home look larger:
1. T.V can be mounted on the wall. This will save a lot of space. The bulky music system can be replaced by making suitable adjustments like DVD player and woofers etc in your desktop computer or laptop.
2. Use a divan for seating arrangement, provided with inbuilt storage space . You can use this space for storage of spare pillows and bed sheets. This can be used as a bed at night too.
3. Use shoe rack system which is a compact storage with provision of airing too. This can be fixed in the wall itself.
4. Use double deck beds in children room. You can save space and make room for another essential kids accessories.
5. For regular beds, rack system underneath is very popular. You can store clothes, extra pillows, blankets in that space.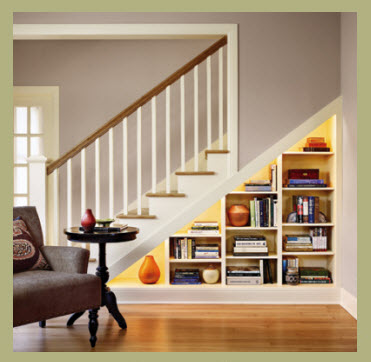 6. Use the space under the staircase wisely. Make book shelves under the stairs, you can use that space for office table, computers , placing decorative material to beautify your home, etc.
7. Wood work can be done on blank walls in all rooms. This will give floor clearance and you can store books / show pieces/ dining cutlery / kitchen accessories / sports accessories / toys / clothes etc and keep your home orderly.
8. The inner side of bedroom doors can be used to store small items such as stationary or essential items such as mosquito repellent, candles, torches etc.
9. You can avoid a dressing table and arrange one cabin of your cupboards with a provision for mirror and dressing accessories- creams, powders, perfumes, etc . There will no dust accumulation and everything is concealed.
10. Mirrors of different designs and sizes can be hanged in the rooms which give an illusion of space, and also serve as a decorative piece.
11. You can use hangars to store your scarves. Use small pegs to hang your junk jewelry. Use separator boxes for storage of small accessories like hairpins and ear rings.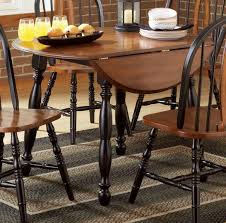 12. The bottom of the tea or coffee table can be used for placing magazines and news papers. You can place a stand for holding all chargers- mobile, torches, laptops. Use Folding dining tables, that will hold the essential articles always and can be stretched as per requirement.
13. Use sliding system for gates such that the gate can be slided close to the wall. This can be applied for study room door. It is in fashion these days and saves a lot of space.
14. If you are fond of having indoor greenery, preferably use potted plants. This will save floor space. Some homes have the brass lamp hanging in the entrance of home or in the prayer room. This will take care of child safety.
15. Select sofa cum bed furniture, such that the sofa in the hall can be used as a bed during the night. I've seen nice study tables and writing tables that can be latched to the wall after use. You save space and also all material associated to the requirement is kept untouched by latching the door.
There are plenty of designs for space management in the market. Based on peoples needs designers are coming up with unique ideas. Modular kitchen, inbuilt furniture in home is the trend these days.
To keep your home free of pests, keep your home tidy and clean the rooms by shifting all static material to avoid accumulation of dust and cobwebs etc. Conduct regular cleaning and pest control to keep away cockroach, ants and silverfish.
By applying these tips you can manage space and make your home a livelier one. You will not feel the pressure when you have a gathering with your friend and loved ones at home.
Read this article on Tips For Organizing your Home.