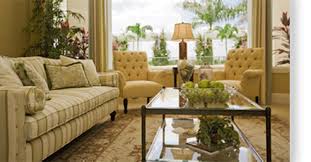 None of us would enjoy being part of an unorganized home. It is a dream to have an organized, spic and span home. When you get information that you are having guests in the evening, you get all tensed up. You can visualize the pathetic situation of your home when you left in the morning. You cannot change the visitors schedule. You are at office and are really worried of the time gap you have at hand to complete the cleaning chores.
You receive a reminder from hubby that the guests may stay back for dinner as their official work got extended. You have got an additional 30 minutes for cleaning. You are breathing at ease now. You can make this situation better if you have a plan for cleaning at home.
The cleaning chores can be made a lot easier if you make a proper schedule of the cleaning activities. Divide the house hold tasks into sub tasks and plan for each task every day. It is not easy to clean each area with much precision and leave for work. Yet you can make your house look clean and organized by applying the following tips.
Understand How essential is Good House Keeping in Home Management
Dust accumulation should be avoided inside your home as it contains allergens as it ages with accumulation. Dust your door mats daily. Vacuum them once a week.
Fold newspaper and place it in the designated place. Same with magazines.
Straighten all folds on sofa spreads and bed spreads.
Dust the TV , the entrance hall racks lightly to remove collected dust.
The dining table needs to be cleaned daily of any spills.
The cooking area needs to be cleaned with a wet cloth. Place all things at the correct places.
Study tables should be dusted .Dust bins should be emptied daily. This will ensure no bad odors in the kitchen.
The bathroom and toilet are critical areas that gauge your standards of personal hygiene. Wash the floor daily. Wipe the mirror. Spray the toilet cleaner – Harpic and after 5 minutes scrub the toilet. You will have a clean and fresh toilet.  Clean the tiles and other accessories once a week.
The fridge can be cleaned externally with dry cloth. To do internal cleaning the refrigerator  should be emptied and thoroughly cleaned – monthly. Place a lime to remove foul smell.
Weekly check for stock in kitchen and refrigerator , empty containers and not in use material. Wash the oil container once a month.
Fold laundry clothes daily. Arrange cupboards and cloth rack weekly. Segregate under garments, socks in different racks such that time is not wasted. You will be able to rotate all clothes.
Clean the window and grills once a fortnight. Clean with a damp cloth so that dust is not spread across. If your window has a mosquito screen, vacuum it well. If the screen is not getting cleaned sufficiently, remove the window screen and wash it with water.
Replace the sofa spread covers once a week. Change the diwan covers /bed spread once a week.
The door and window curtains can be scheduled once in 6 months or as per dirt accumulation.
If you have kids around , let them have fun playing with toys. Take their help in collecting all toys and placing in the right toy bins or storage shelves.
Floor mopping should be done only after dusting or dry cleaning of the floor.

Tiny drops of water make an ocean, similarly small efforts in cleaning will enable you to have a clean and shiny house. You can make your home organized with these small tips. Delegate small tasks to family members such that they will participate and feel responsible for the home cleaning too.  Do not attempt  to clean your home like a hospital room. The family members will not be comfortable being at home with the touch-me-not feeling of all articles and accessories at home.
You need to develop a cleaning routine that works in real life. This will keep you stress free during peak times of guests or visitors at home.
Hope you were able to relate most cleaning tasks to your home. Do let us know if you have novel cleaning ideas , frequencies to keep your home clean and organized.
When organizing your household papers, it's hard to know which papers need to be kept on hand and which needs to be discarded. Searching for papers, critical bills and receipts is the order of the day.
It is a waste of time and energy. You will end up paying late fees too as you were not reminded on time. You are very engrossed with your daily chores that you miss out on the target deadlines. You can convert this daily chaos into an organized manner by following the simple guidelines on How to Organize Papers at Home.
Maintain one area of your home for filing of papers. Select a day when you can focus on this activity and you will not have disturbance. Collect all papers and segregate into four sections. Basically arrange 4 cardboard boxes with identification.  Identify the boxes with prominent label: personal, legal, home, trash and start sorting all the loose papers.
Arrange the cardboard boxes close to each other and start the arranging work. You may come across items that belong to your friend / neighbor. Place such items on the main table such that you can hand over to them.
You need to set up a filing system that is relatively easy to use for your important documents and receipts. Maintain sub categories for each of the main sections such that the documents will be filed correctly.
Maintain files with different colors, or tabs and labels of different colors.
Use an album with separators to store important visiting cards. Store in alphabetical order ,it will help you identify when required later.
Use a miscellaneous file for the papers that does not fit in any category. Review these documents periodically and discard the data that is not valid. At times you will identify a new category based on regular updates.
Place a basket for incoming mails near the front door, best idea would be to place this basket near the rack containing your home keys and vehicle keys. You will not miss on important mails when you go pick your keys.
Make filing a habit. File at least once a week. Set aside time to file these papers.
An important point will be to discard old bills of the previous year. Ensure you have last 3 payment receipts. You may require it for legal submission.
While cleaning the kitchen you may come across recipes placed in several cupboards . It may be hand written, paper-magazine cutting,etc. Collate all of them and place it in a separate folder in alphabetical order or in categories such as cakes, pickles, desserts, etc.
Place a clipboard in the common room such that you can place the message or reminders for important payments and important dates.
As time passes by you will have a lot of docs. Home related docs, children education, certificates, etc. Place important docs in a metal cupboard. This will be a foolproof system from any damages of insects and thefts.
Place one file for all warranty cards. This will help you quickly address any maintenance requirements and breakdowns.
Maintain a nice book for all telephone numbers. Download the numbers from your mobile such that it can be useful for people at home, working from home scenario too.

Once you have a system in place for organizing your papers, your home will run efficiently. The document retrieval time has come down, you will be able to locate any document as per the requirement. In addition, you will be better prepared to deal with the inevitable emergencies that will come up as time goes by.
Wishing you all good luck in organizing your papers and in turn your homes.