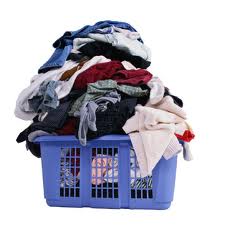 Laundry is a common activity in every home. Clothes segregated for laundry are of various textures and colors. The home maker should decide the combination of clothes to be hand washed or laundered in machine. Dry cleaning clothes saves time for busy professionals and homemakers, it also delivers clean clothes that are thoroughly cleaned and treated with great care.
There are two types of cleaning method: Wet cleaning and Dry cleaning. Many wonder if dry cleaning is cleaning clothes without water.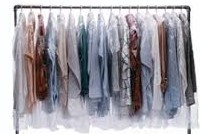 Dry cleaning actually means that the clothes are wetted with solvents instead of water. Dry cleaning is recommended for delicate fabrics and clothes that will deteriorate when it comes in contact with water e.g: silk clothes and winter wear. The dry cleaning process is simple and quite environment friendly.
Silk clothes lose its shine and look when handled in wet laundry. The shrinkage of material and the problem of color staining to other clothes usually occur. Dry cleaning will help remove stains and soils from fabric. All stains are not removable with water, you need to apply dry cleaning expertise while cleaning. Clothes that demand dry cleaning has to be addressed for durability and appearance.
Hand cleaning is more economical than dry cleaning, but definitely not effective for all fabrics and textures. Dry cleaning will bring back clothes looking new and prevents color staining, fabric distortion and shrinkage. Prior to washing a new dress or garment, read the label and follow the instructions . The label will have the conditions for wash.
There is another notion that frequent dry cleaning brings down the life of a garment. The myth is wrong, infact dry cleaning extends the lifespan of a garment. The only observation in case of sarees and dupattas are that the edge areas where the fabric is hooked or knotted becomes wider with every dry cleaning.
Inspect your clothes prior to handing over to the dry cleaners. Keep a list of the clothes-colors or prints etc such that you can identify if there is a mismatch at the launderers.

I remember an incident which occurred a few years back when I had given 1 silk saree for dry cleaning along with the other clothes. The dry cleaners delivered all material except one saree. They informed me to come back after 2 days. This happened for 3 visits. I was taken to the store area which had several cupboards to identify my saree. I went thru' the clothes hung on the racks but could not find my saree. The saree got misplaced or damaged probably…reasons not known. Finally the laundry personnel did not collect the amount for the entire laundry done . I've changed the launderers now but I do have memories of that saree in my life. Bygones are bygones. Coming back to the article.
Modern equipment is used for dry cleaning clothes these days. The solvent, detergents are added based on the age of the material and the level of dirt in the clothes for maximum efficiency and consistency. Most cleaning companies use the chemical perchloroethylene (PERC) to remove grease and stains from clothing. The clothes are then loaded into a machine and washed during the tumbling process. Heavy stains are removed by stain removal process. The solvents are removed, filtered and recycled. The clothes are next dried in the dry cleaning machine and taken out for steaming and/or ironing to straighten them. The washed clothes are pressed, straightened and folded at the final stages.

The advantages of the dry cleaning process are:
- It is able to effectively rid garments of various types of grease and oil stains,
- It reduces material shrinkage and deformation,
- It minimizes color staining,
- It protects the original condition of the materials and
- It extends lifespan of clothes.
If you have moved into a new area and are on the look out for a dry cleaning store , be careful prior to sending clothes in bulk. Enquire with your neighbors or friends. To finalize a dry cleaning shop you should give one set and if done well , only then continue availing their services. If you know of other information on dry cleaning process, give your inputs in the comments.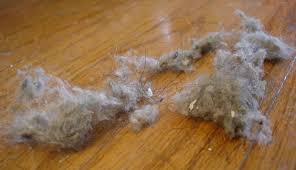 Dust is a problem that affects everyone especially those who suffer with dust allergy. There is dust all around us. We will not able to see dust with our eyes, unless thru' a ray of light in a dark room. The dust all around us settle on the surfaces and keeps multiplying. People and clothes are the main contributors for dust.
Household dust mainly leads to breathing problems and stuffy nose. Our skin constantly sheds microscopic flakes of dead cells. The fabrics and clothes around us shed lint in the air. Lint of winter clothes are visible, they are like fine strands of hair.
It is impossible to eliminate dust completely, yet there are steps you can learn and follow to reduce dust in your home, this will solve the problem to a large extent.
The first line of attack against dust is prevention.
Put heavy-duty doormats at the entrance of the house. Place street foot wear outside the house. Keep another set of foot wear for internal home use. This will prevent dust entry to a large extent.
Do not leave clothes in the open. They collect dust. Keep unused clothes, winter clothes into bags, cupboards. This will avoid dust accumulation. Clean the covers at a regular frequency.
If your house is heated and /or cooled by a central system, you can change the filters as a means of controlling dust levels in your air. Clean at a fixed frequency-monthly.

Capture dust. Do not allow dust to spread across.
Avoid dusting the surfaces. You can use a wet cloth to wipe dusty surfaces. Use a vacuum cleaner to remove complete dust.
Preferably use multipurpose wipe cloth (Prism brand / Origami available at the super market near your home) to clean surfaces. Use electrostatic cloth to clean surfaces. The advantage is it does not spread the dust across. All dust is absorbed and can be washed and rotated for further use.
Similarly furniture, venetian blinds and table tops can be cleaned with a wet cloth. You can recycle old banian cloth. This absorbs dust and leaves a clean surface.
Curtains for door and windows can be dusted with a vacuum cleaner. If they can be washed in a machine, schedule it thrice a year.
Replace bedspread , sofa liners and accessories weekly
Change the bed sheet and pillow covers weekly. Wash them as they collect the maximum dust.
Precaution should be taken to avoid dust spreading while removing the bed sheet. While removing the bedspread, slowly roll them out.
Read: Top 6 Chemical Free Cleaners Hiding in your Kitchen
Clean surfaces that attract maximum dust
Dust settles mostly on horizontal surfaces. Clean or vacuum the surfaces weekly. The vertical surfaces can be cleaned in a higher frequency.
Avoid cluttering the floor with items. This will prevent you from cleaning the house completely. You will stack things and that area will go unattended leaving huge pile of dust.
Clean the highest surfaces first and work your way down, so you capture any dust you missed.
Walls also has to be addressed once a month. It is observed that usually the cobweb cleaning is taken care of promptly. The dust layer is seen on wood surfaces of racks, cupboards, drawers, bed etc. The same dust is attracted on walls. Dry dust the walls with electrostatic cloth for maximum coverage.
Beat your sofa cushions, rugs and carpets once a quarter
You can even dust the rugs, carpet, sofa cushions out in the open once a quarter. Place covers over mats, sofa cushion, bed mattress. You can wash the covers once a month.
Dust your bed mattress once in a quarter. Use a nice long stick to beat and remove dust. Take the mattress out in the open and do the dusting.
If you have a carpet, vacuum them weekly. This will minimize dust accumulation. If ignored the dust will spread all over the room and give a musty smell in the room.
Dust is made up of all kinds of particles including plant pollen, dead skin cells, and fibers from clothing and paper.  When dust accumulates, it is irritating due to the foul smell it creates and the health problems that continue on asthma and allergy sufferers. To make matters worse, with dust come dust mites. While it's impossible to completely rid your home of dust, follow the smart ways mentioned to keep dust out of your home.
Keep dust at bay and have a sound sleep. Give your suggestions and inputs in the comments, to prevent dust from entering your home.