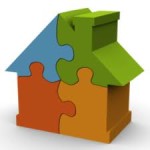 All of us bring up children knowing that one day they will take off independently. We want our children to be able to take care for themselves and their surroundings when it is time to be on their own. These days children are studying in boarding schools and as they grow up they do not hesitate opting a job away from home.
In Indian society girls get married soon after education and it becomes very important that they understand the essential Home Management skills to balance home and work. The partners will get influenced with their Home Management skills. Therefore every parent should teach the seven important Home Management skills to the child and make them equipped to face the world.
Good Cleaning habits
It is always better to spend 3 to 5 mins on regular cleaning rather than spending an hour at the end of a long day due to pile up. Initially it may be difficult to adopt this practice but as the benefits are plenty it is good to start this habit. Remove clutter and waste things .You will get more space and less of dust accumulation. The place will be clear and facilitate better thinking.

Every article should have a place and if there are too many not in use articles dispose it off. You can sell it as scrap or donate to some needy person.
Laundry skills
Laundry skill is essential when you plan to stay away from home. Your child should be prepared to face a situation like button dropping out from shirt. Children should be trained to wash their undergarments as they are growing. You need to train them on folding the laundry clothes, sewing a button on a shirt / jeans truly because mommy will not be always around the children
Time Management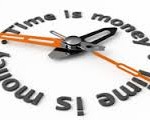 Successful home management is about planning and execution. All of us are blessed with 24 hrs in a day. Time lost now is lost forever. Therefore train your kid to utilize time effectively. Make a schedule for the kids , involve them during preparation such that they own the new time table. These skills in managing time will help them as they are growing up, during higher studies and in their career as well. Such children value time and make the most of the allocated times. But first you should role model the quality of being masterful with time.
Basic Money Management
Basic money management skills is a must. Parents should make children realize that money is required to buy all stuff and money is earned with hard work , therefore needs to be spent wisely. As they grow up, it becomes very essential to teach them about saving money and planning for future expenses.
How to Cook and Plan a menu
Learning to cook is not a home management skill, it is basically survival skill. By learning to cook, the child becomes associated with other essential skills like menu planning, budgeting, time management and overall creating healthy eating habits. These qualities lasts for a lifetime.
Menu planning saves a lot of time and money too. It is generally said that "A family that prays together, stays together". Likewise a family that cooks and eats together is definitely teaching their child the values of life, spending time with family is important and there is lot of value attached.
Team work
Team work is a great home management skill to teach because no one is capable of running a household without help. Teach the kids to do their part of cleaning and arranging at home in order to keep the house clean and organized. Assign a few activities to each family member, no matter how basic, to ensure everyone contributes their role in the home functioning.
Relax on Perfection
Most of us get discouraged when things are messy and go out of control in the environment. Teach your child not to give up easily, but have a fighting spirit and face life and situations bravely as it comes. Do not be stringent about perfection and do not police around. Children, spouse and elders may not appreciate your military standards and may feel like being at home. Relax on certain matters that involve perfection, make your family enjoy the time you are all together.
You have gone through the seven essential Home Management skills to teach your child and you need to educate them with proper examples and role modeling. Motivate the kids to do good and practice the skills in life.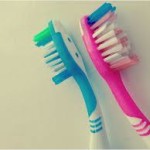 Dentists recommend that you replace your toothbrush every 3 to 4 months or earlier depending upon the bristles getting frayed. You need not dispose these toothbrushes, the old toothbrushes can be reused at your home in several ways. On priority you need to identify the old toothbrushes with a permanent marker and clean the brush prior to reuse.
How to clean the old toothbrush
Primary reason for cleaning the brush is to avoid any spread of germs. Since these brushes were used orally, it needs to be soaked in warm water and bleach solution for an hour's time.1:1 ratio of vinegar and water solution is also good to remove all germs.
Label the brush with a permanent marker so that it doesn't mix with the regular brushes.
Reuse your old toothbrush for cleaning:
You can quickly clean the grotty build up around taps, between tiles and the area between wall and floor of your bathroom.
Kitchen sinks is another critical area that can be addressed with an old toothbrush. The gaps in the metal can be thoroughly cleaned of sticky build up.
Clean hard to reach areas eg: AC grills, cooler rails, venetian blinds. Clean with dry brush and later wipe with a wet cloth.
Clean the computer keyboard and monitor. Also note that you should not use an old toothbrush for cleaning LCD and flat panel monitors as the bristles can damage the surface.
You can use old toothbrush for cleaning cutlery- Forks, around the tea cup handles, Tea filters, the vegetable grater which attracts oil in the gaps and becomes brown in color.
Ideal for cleaning the intricate design on delicate jewelry such as rings, earrings, daily wear chains which gathers oil and dust and looks dull. I soak the jewelry in soap water for 15 mins and then run the brush thru' the designs to get a clean product.
You can quickly remove soil deposits on the shoe sole. Handy during rainy season when the shoe and sandal sole will get clogged with the damp soil.
Very handy to dry clean the seams on shoes where the leather meets the sole.
Very useful to clean the bottle threads especially the pickle jars, Oil containers, baby bottles.
Very handy to apply color to hair, you can straighten your unruly eye brows. Clean your finger nails and remove hidden dirt especially after gardening.
If the end of the slim brush has a hole you can cut off the top side, smoothen it and use it as a perfect threader for the elastic tape of a knicker, cord for a curtain, pajamas, lehangas, sari petticoats,etc.
Clean dust from the corners of wood furniture, wall edges just above the marble tiles, design work on beds where dust settles on the protruded surfaces and which is difficult to clean with a wet cloth. Dust in crevices you cannot get to with conventional methods.
Clean Soap tray when you observe soap deposits in the base.
Toasters.  Microwaves.  Coffee Machines.  Use a toothbrush to clean off crumbs and stains that fall in those hard to reach spaces.
Clean your hair combs after soaking in soap solution for 15 to 20 mins. You will be amazed to see your hair brush looking new.
Clean and exfoliate your feet . Soak your feet in lukewarm water in which salt is added. After 20 mins use an old toothbrush to clean the toes, the feet lines and gently scrub dead skin cells to make your feet look neat and clean.
You can clean the bottom of buckets and mugs where grime has collected and can be a hygiene risk. Especially cleaning is required in crevices and around the raised letters of the name/logo of the manufacturer.
Clean artificial flowers and plants and make them look clean and attractive in your home.
Don't throw out your old toothbrushes. Instead, use them to clean a host of varied items and small or hard-to-reach areas and crevices. Later you can dispose the old toothbrushes after re-using them for a week to 10 days.
If you liked the article or know of other reuses of an old toothbrush, do mention in the comments.
Further reading: How to Remove Stains from Tupperware containers