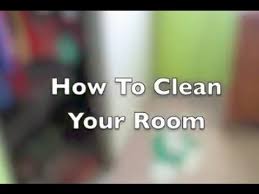 The reason I planned to write this article is because I have come across several situations when I got less than an hour to arrange for a guest at dinner time. You are just back from work and you receive a call from your hubby informing of guests who will stay back for dinner. You have about 2 hours in your hand before guests arrive and there you go…
Do not let your unorganized home be a reason to avoid friends to your home and miss a great get together with friends. You can manage to get your house in order within 45 minutes to 1 hour by setting priorities. You understand that everything cannot get sparkling clean but definitely the house can look organized by keeping things in the right place.
Where do you start?
Your focus should be as per the layout of your house and the size of the rooms you can accommodate guests. The important rooms would be the living room, kitchen, dining area and the bathroom.
You may not have time to mop all the floors but yes a nice sweep to remove dust and having a clean floor is a must. Start with placing things in its designated place.
Clean the entrance and living room-15 minutes
First and foremost clear all the clutter lying around and the floor.
Place shoes, chappals in the shoe rack, magazines and newspapers under the teapoy, kids school books and related stuff on their study table, toys into the corresponding toy bin, mail / letters into the mail tray, anything else that shouldn't be in these areas in bags that you can stash out of sight.
Use a microfiber cloth to dust horizontal surfaces, as well as the TV and coffee table.
Straighten couch cushions and pillows, tuck in the deewan spread cover or sofa covers to remove any creases.
Dust the floor, do a sweep around the floor. Check the floor and clean up any food stains. Grab your stash baskets or bags and move on to the bathroom.
Clean the Bathroom -15 minutes
This is believed to be the heart of the home for many. There are people who need to visit toilet often, you cannot be sure if your guests may require the washroom. Prioritise as per the usage cycle and cleaning will become much easier.
Focus on cleaning the counters, sink, mirror, taps. Ensure the essentials are around like the disinfectant and tissues. Place a fresh mug and bucket.
Pour toilet cleaning solution like Harpic into the toilet and after you finish the mirror and shelves, it is time to clean the toilet. Scrub the toilet with a brush and flush. Use disinfecting wipes to wipe down the seat and to go over the outside of the toilet.
Shake out the bathroom rug so it looks fresh. Hang some fresh towels. Close the shower curtain or door and empty the bathroom trash into a garbage bin.
Pick up any dirty clothes and throw them in the hamper. Place a new air freshener or spray some room freshener for fresh aroma to linger in the room.
Clean the Kitchen and dining area -15 minutes
Kitchen occupies the maximum time when guest are around. You need to focus on the table and counters where you shall serve the food and eatables. Also ensure you cooking area is clean and organized.
Stash any unnecessary tools or appliances. Spray disinfectant on the counters to remove grime.
Wash all essential utensils and empty the sink. Ensure no food particles and the drain looks clean.
Replace with fresh dish towels and dusters in the kitchen.
Clean the refrigerator handle and external stains if any.
Spot clean any food stains on the floor. Remove all leftovers from the dining table and wipe the table and chairs quickly. Replace the table mats.
Arrange your dinner set and accessories such as serving bowls, trays, glasses etc.
Empty the trash and take all bags outside to your can. Put in a fresh liner.
Final round of inspection
Now that the cleaning is complete go around and inspect all the rooms for any important thing you missed out during the cleaning and organizing process.
In Indian homes the wash basin is built away from the dining table, watch out that the sink has running water, if not make alternate arrangements. Place disinfectant, fresh towel and ensure mirror is clean.
You have another hour to focus on the cooking a quick fix dinner menu. If your hubby has already ordered for dinner considering the short notice, then you can take a 15 minutes break and then freshen yourself before your guest come in.
You can set up a warm welcome lowering dimmer switches and lighting candles to add mood and soften the focus on your home.
You will feel the pride of all the cleaning you managed to do and organize your home. Get ready to celebrate!!
Please add a comment and, if you like the post, feel free to share it with your friends. You can also visit our Facebook page and Google plus page for more insight on other articles.

Also read :
A Cleaning Routine that works in Real life
Tips to Clean and Maintain your Bathroom
15 Tips to Manage Space and make your Home look Larger
How Essential is Good Housekeeping in Home Management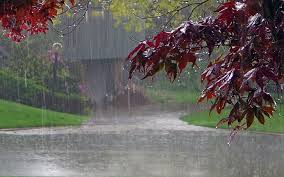 Monsoon is the season when we have abundant rains, cold breeze, at times windy and powerful associated with lightning and heavy thunder. Monsoon provides rains which is a relief from the scorch summer heat. All water resources are filled and all our water related needs taken care of.
Monsoon brings in nostalgic memories of our childhood days. Playing in the drizzle, making paper boats, forcing amma to make hot snacks, sneezing by late evening, cold and cough in the night, being absent from school. The fever would be then conveniently transferred to other peers in school and family at home.
However, with the arrival of monsoons also comes the risk of waterborne diseases like diarrhea and stomach infections.
Health Precautions to be taken during Monsoons:
Drink water that has been purified. You can boil water, cool and drink.  Drinking water that is properly purified or boiled reduces the chances of contracting a waterborne disease. Avoid tap water. When outside or traveling use packaged mineral water.
Carry a raincoat or an umbrella to protect yourself from getting wet in the rain. Moms, do ensure your child is carrying one even if they are fussy.
Avoid walking in the dirty water during the rains. The dirty water -flowing or stagnant is a breeding ground for various viral and bacterial infections. Keep your shoes and socks clean. Dry shoes adequately to prevent smell and damp feet problems.
If you get wet in the rains, wash your hands and legs when you reach your destination. Change your clothes as quickly as possible.
If your hair gets wet in the rain, wipe your head thoroughly and dry your hair. Do not enter an AC room with damp hair. High chances of catching a cold.
Use a mild antiseptic like Dettol or Savlon in the water used for bathing or to clean bruises in the rains. It will help you minimize the chances of getting an infection.
For those of you who are asthmatics, avoid damp walls. Most wet walls promote the growth of fungus which is a trigger for asthma.
Avoid eating uncooked food and leafy vegetables. During monsoons, the chances of germs and contagious infections are higher. Cooking food properly destroys these germs.
Avoid self medication when you contract a viral infection. Do not take medications indiscriminately during the rainy season. Your immunity would decrease and the chances of contracting an infection increases.
Safety precautions to be taken during Monsoons:
Water is the most essential requirement next to air for survival, but when it is allowed to stagnate around us beyond a time required it becomes hazardous and dangerous. Water is the best medium for organisms to thrive.
Flooding of water during monsoons is a common sight in the cities due to drain clogging. The next major concern is insect bites and the crawling varieties when water level increases and the soil is damp and slushy. Mosquitoes breed in standing waters.
Use mosquito nets during bed time and insect screens to prevent entry of mosquitoes.
Stock sufficient stock of eatables-'ready to eat'  varieties. Check out on shelf life during purchase. You can never plan to accommodate shopping for groceries after work.
Be prepared for power outages due to heavy wind and non stop rains. Ensure your gas cylinder is full.
Make sure your electrical gadgets are working fine i.e room heaters. Dust your blankets and dry warm clothes in advance (during hot summer days)
In case you are lying on the floor, use large mats and proper bed spreads. Do not allow an article to remain in the same place for long. Shift while cleaning regularly. Observed that Centipedes crawl around damp areas and near the drains of the bathroom.
Ensure servicing of Automobiles – they must be serviced at the beginning of the monsoon, especially battery should have been checked. Engine oil, Brake oil and brake itself should be thoroughly checked and updated, so that vehicle can be used in emergencies without any problems basically because in cold weather sometimes the vehicle may not start if the battery condition is not updated.
Check the tyres for adequate air and the stepney is in good condition.
Keep spare umbrellas and rain coats handy in case you forget at work or college.
Know your roads well i.e be aware of the pits in the road –which are covered with water. Most accidents and missing cases are reported due to open drains in non familiar areas.
Leave for places well before normal time to avoid tension of being late, give yourselves more time to deal with emergencies like road diversions.
Keep away from loose electrical wiring.
When heavy rains happen we will be worried about drying clothes, going outdoor for work or school. Water is essential for mankind. Let it pour such that our water resources have enough water to take us thru' the coming year.
Enjoy the rains and have fun !  Protect your family, follow precautions that will keep you healthy this rainy season. Wishing you a Safe and Enjoyable Monsoon.
Please add a comment and, if you like the post, feel free to share it with your friends. You can also visit our Facebook page and Google plus page for more insight on other articles.