Here are a few natural cleaning solutions readily available at your home. Listed below is their solutions.
 LEMONS
The acidic property in lemon removes dirt and rust stains. Very effective when mixed with salt and applied as a paste.
Lemon is good to clean kitchen counter tops, cutting boards, stains on plastic storage containers , to remove grease from utensils,  remove bad smell in a container.
Cut lemon into half, squeeze a little juice in water and place the container in the refrigerator. You will be relieved of the foul smell . This can be applied for trash bins too.
To relieve smell off your hands after you touch or cut fish , rub hands with lemon juice and you will be relieved off the odor.
Lemon is widely used to brighten white clothes  . Add half a cup of lemon juice to the final rinse  and you will observe the difference.
To remove hard water scales on tiles and wash basins apply lime juice on the areas , leave it overnight. Next day you can gently scrub and remove the stains.
Lemons are used to clean the microwave oven too.
Note: Lemons are not recommended on marble surfaces.
TABLE SALT
The granular texture of table salt makes it suitable for scouring. There is a range of salts to select from. Table salt is the preferred and cheapest choice.
To remove tough stains on glassware, add some salt to the scouring pad and gently remove scrub.
Table salt can be applied on crockery too. Apply salt on a piece of lemon and apply on the crockery which has a tough stain.
To remove dust and dirt from artificial flowers and leaves , put them into a paper bag and add half a handful of salt to it. Shake it well and you will see great results. The flowers and leaves are clean now!
Coarse salt helps remove fins of fishes during cleaning activity. Put a handful of salt into a wide pan and shift the fish upside down in the  pan. The fins will totally be removed.
Salt is good to absorb any spills in the oven. It can be cleaned after use with a damp cloth.
TOOTHPASTE
The combination of surfactant, stain fighter and anti bacterial agent makes toothpaste an efficient stain fighter.
Toothpaste is good for cleaning tarnished silver articles. Use a toothbrush to enable better application. stains on glassware, add some salt to the scouring pad and gently remove scrub.
To remove hard water scales on taps and wash basins , squeeze toothpaste on the area and rub for some time with a soft cloth until it shines.
Tooth paste removes scuff marks on acrylic finishing and linoleum surfaces. Squeeze toothpaste on the desired area . Scrub it with a soft dry cloth until the toothpaste residue is removed.
Tooth paste is good for small burns . Apply on the affected area, It acts as a first aid remedy.

COOKING OILS
Vegetable and plant based oils removes dirt and minimizes scratches on the wooden surfaces. It hydrates wood that has aged or dried out from exposure to the sun
To prevent burning of hands during handling of spices like chillies, apply vegetable oil on the hands. You will not feel the intense burning.
To get paint off your skin, rub with vegetable oil and wash thoroughly with soap.
To brighten leather shoes , clean the leather shoes thoroughly off dust and grime. Add a few drops of oil on a cloth and apply on the shoe and rinse properly. This will make the shoe shine.
To prevent rattan and wicker articles or furniture from drying or cracking, lightly brush them with vegetable oil and gently rub in with a cloth. Warm the oil to enable east application
It is advised to use vegetable oil for getting the shine and cleaning Stainless steel . Lemon is not recommended for cleaning Stainless steel .
To clean wood furniture, mix 1 cup of vegetable oil or plant based oil with half a lemon. Add this on a soft cloth.  This will help smooth scratches too.
BORAX
Due to its alkaline property,  Borax kills mold, fungus and softens water. When added to a laundry wash you will observe excellent results due to its effectiveness.
You can remove foul smell from a dishwasher. Sprinkle borax in the bottom, let it sit overnight, then wipe down with a damp sponge. No need to rinse; continue washing operations.
Rub borax into cookware with a damp cloth and rinse well . This will remove stains.
Borax  gets rid of toilet rust stains also . Sprinkle borax in the toilet bowl, leave it overnight. Rinse it with a toilet brush and flush water.
VINEGAR
Due to its acidic property, Vinegar can wipe out tarnish, soap deposits, mineral deposits, and more. It is widely used for its varied benefits. It also prevents the growth of mold, mildew, and some bacteria.
You can clean glass ware and ensure no spots. Add 6 table spoons of vinegar to the rinse water.
Vinegar is used to disinfect the dishwasher. Rinse with 1 cycle of vinegar, add half cup. Follow rinse with plain water.
Remove hard water stains from Stainless Steel surfaces, shower heads. Dip the unit in vinegar mixed with water and leave overnight. Rinse with water in the morning.
Note: Vinegars are not recommended on marble surfaces.
BAKING SODA
Baking soda ( sodium bicarbonate) absorb odors. Baking soda is useful to remove odors from upholstery.
Baking soda removes stains from a can opener. It removes tough stains from mugs and cups.
Erase crayon marks by applying a baking soda paste (equal parts baking soda and water) to white painted walls (baking soda may dull colored walls). Let dry before brushing it off with a clean cloth.
WASHING SODA
Washing soda (sodium carbonate) absorbs odors. Recommended to use rubber gloves while handling washing soda as it is slightly stronger .
Washing soda is good to clean oily stains seen in workshops and garage floors. Lavishly sprinkle washing soda and leave it overnight. Thoroughly wash and rinse the floor with water.
Washing soda helps  remove grease from stove burner grates, garden tools.
Your accessories will be bright and sparkling.
Holidays are something we often look forward to. We make great plans with our family members. If you own a holiday home a property that we seldom visit we need to take good care. Proper maintenance of a holiday home goes a long way in preserving the property and retaining its essence. So for a property owner it is important to pay sufficient attention towards your home's upkeep.
To get better mileage and availability of a vehicle we ensure timely maintenance. Similarly we need to prioritize the upkeep of property and home . If the property or holiday home is not maintained the outcome will be negative and costly. You will come across more breakdowns and the holiday will be a disappointment too.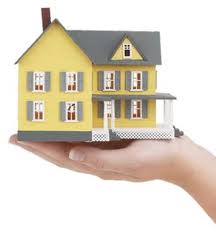 Here are some tips to keep your property in good shape:
Check for all doors and windows if they close properly.  Oil hinges of doors and windows regularly to avoid creaking noises. Prior to leaving the holiday home close all doors, windows, grill doors, gates. Check if they are bolted properly and locked.
Check for electrical connections. This will prevent safety incidents. Check for the functioning of alarm systems. Check if the fire extinguisher is valid for usage.
Cover all furniture when not in use. If the duration of the next visit is long. This will prevent dust accumulation.
Check for all water connections. Check for leakages in the water system. Fix it on time to avoid water loss.
Check for the operations of the cooking medium. Replace kitchen ware based on use. With time few articles will give a faded look, ensure to replace essential items.
Inspect insect screen of all rooms. If there is any with loose fittings, replace at the earliest.
Check for the condition of bed and the accessories. Replace the pillows and mattress if not comfortable.
Check for cracks on walls. If there are any, plaster the walls . Paint the walls to ensure aesthetic appeal.
Plan for a pest control program at least annually. Ensure all gaps for electrical fittings and ventilations are sealed.
If you have a garden trim plants and prevent growth onto buildings. Organize the tools and garden shed.
Have a schedule made for changing the curtains and getting them washed. Maintain a checklist for all critical cleaning.
The swimming pool should be emptied. This will minimize maintenance.
Keep a stock of essentials like spare bulbs and tube lights to avoid surprises.
Check if all bills are paid. No outstanding dues…taxes etc. This will avoid any tussles after you have left.
The garden accessories, fence , gate and wall needs to be checked for the condition. The damages needs to be fixed. Grills need painting at least bi-annually as they are exposed to environment.an be checked
Leave an emergency contact number for contact in case of emergency. Make a list of essential services i.e plumber, electrician to avoid time loss.

Plan for a maintenance program which covers all aspects of the house and a planned schedule to ensure your investment is well taken care of. The holiday home is maintained and you'll enjoy your stay without any hassles.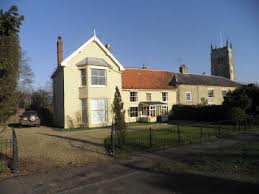 Home Management is the process of preserving, protecting and maintaining your home. Home is the place where we spend most of our time. Home is where we relax after a busy day . Relaxation is required for people of all ages. To begin with, think of your home as a collection of systems and structures. Finally home management is the activities carried out to preserve, protect and improve your home and its systems.
Why is Home Management Important?
Home management is all about improving one's home. As the famous quote says, " An ounce of Prevention is better than loads of Cure". Similarly the house needs to be maintained to ensure it is worth the buy. Houses are huge investments and proper planning is emphasized to ensure it lasts. A well managed home is more satisfying to live in, saves you money in the long run , the accessories are available all the time.
How to Preserve Your Home?
Preservation is to make things last. Preservation is the first line of defense in the protection of a home. The gadgets used at home needs regular maintenance to avoid any breakdowns.
House cleaning, painting, replacing requirements in the home ensures you are preserving the quality of your home, beautifying your environment. An effective home management solution is a homeowner's most valuable asset.
How to Protect your Home?
Protection means defending or guarding against attack and shielding from danger. Biological threats like rot and mold are not only expensive to repair, but can be threatening to the health of the occupants.A check in time can prevent major cleaning and minimize costs too.
Protecting your home from natural calamities like fire, earthquake , water flooding. Check for insurance coverage to protect the investment and family. Check for any damages occurring to the home by means of pests, building damages like cracks. Planning, organizing will keep away crisis.

How to Enhance Your Home?
After a huge investment it is essential to have a good upkeep of the home, furniture and surroundings. Organizing the home and the available space is a big challenge.
Owning a home can be a challenge. However, managing your home is a great way to organize tasks in ways that allow you to complete them easier and more efficiently. Your involvement in home upkeep enables you to take pride of your home and you may be your neighbours envy. Enhancing your home does not call for additional penny, it is a way of regular maintenance.
Today's homes are more complex and sophisticated than ever. Home owners are also busier than ever. This is why an effective home management is a godsend opportunity.
Managing your home properly makes real sense in terms of your property, lifestyle and value.
 The benefits of Home Management:
Home management is rewarding and a major support to the homeowner.
However, home management requires constant push and resources to be applied. Organizing tasks and completion of proposed activities are complete will ensure an efficient running home. Start home care with passion and you'll enjoy the benefits
Owning a home is a big challenge…. Have Fun!