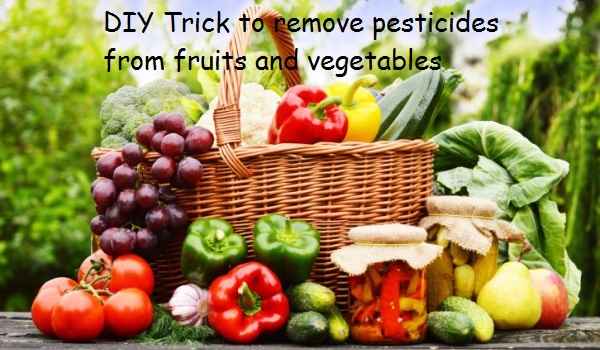 It is a proven fact that pesticides are present in all the fruits and vegetables we eat. They primarily used during cultivation of crops and in some cases may remain as residues. Wash all your fruits with 2% of salt water will remove most of the contact pesticide residues that normally appear on the surface of the fruits. Almost 75% to 80% of pesticide residues are removed by cold water washing. Most of the fruits that are likely to have pesticides are mango, apple, grapes, plums, guava, peers and peaches and vegetables like tomatoes, brinjal and okra .
The following are few simple natural and cheap tricks that can help you get rid of those nasty chemicals.
DIFFERENT METHODS TO CLEAN YOUR FRUITS :
Vinegar:Removing pesticides using vinegar is a natural, simple and cheap method. Natural vinegar wash not only removes pesticides but removes bacteria from the produce. Fill a large bowl with 4 parts water to 1 part plain white vinegar. Soak the fruits and vegetables you would like to clean in the mixture for about 20 minutes. Rinse it well with warm water.
Make Your Own Spray:This pesticide removing natural spray is super simple and easy to make with the ingredients that are readily available in your kitchen.   PROCESS: Mix 1 tablespoon lemon juice, 2 tablespoons baking soda and a cup of water until the baking soda is completely dissolved. Pour this into a clean spray bottle. Spritz the mixture onto your fruits or vegetables and let sit for 5-10 minutes. Rinse the mixture off and enjoy the pesticide free produce.
Soda Salt:Soda salt can be used as a universal cleaning solution to remove pesticide residues.You can wash the fruits and vegetables with 5% soda salt. Studies have proven that using soda salt solution is effective than washing with tap water. Soda salt can therefore be treated as a general cleaning solution to remove mixed pesticides in fruits and veggies.
Mix1 tablespoon lemon juice, 1 tablespoon white vinegar and a cup of warm water.Pour this into a new spray bottle. The spray produce is ready. Spray it on the fruits and let sit for 5-10 minutes and rinse thoroughly to wash away the residue.
Mix 1 tablespoon baking soda, 1 cup white vinegar, 20 drops grapefruit seed extract available at food stores and a cup of water. Mix properly to produce the natural spray.. Let sit for around 15 minutes and rinse thoroughly.
NOTE: The baking soda and white vinegar will foam when mixed together. Make sure you use a deep pitcher and pour slowly and steadily.
Summer, the time of the year when most of us are down amidst the heat wave and heatstrokes.Tips so you don't keep hot this summer.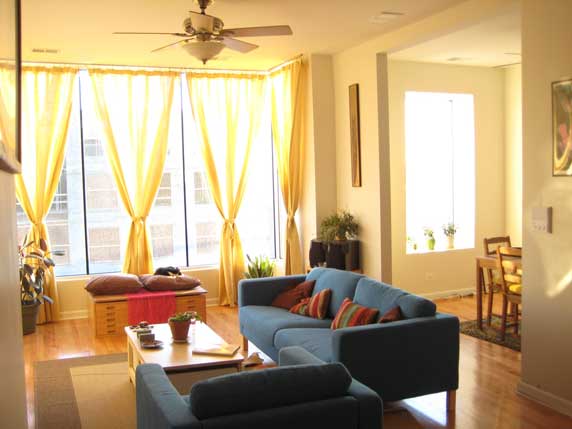 "Sweet, sweet burn of sun and summer wind, my new fun thing, my summer fling"
But keep away from the summer heat:
Don't forget to
1. LET THE NIGHT AIR IN:-
During the summer months, temperature may drop during the night. If this is the case where you live, make the most of these refreshing hours by cracking the windows before you go to bed. You can create a wind tunnel by strategically setting up your fans to force the perfect cross breeze. Just be sure to close the windows (and the blinds) before things get too hot in the morning.
2. SET YOUR CEILING FANS TO ROTATE COUNTER-CLOCKWISE:-
Whether you know it or not, your ceiling fan needs to be adjusted seasonally. Set counter-clockwise in the summer at a higher speed, the fan's airflow will create a wind-chill breeze effect that will make you and your guests "feel" cooler.
3. BE SMART ABOUT YOUR DOORS:-
Closing off rooms will prevent the cool air from permeating these areas during the hottest part of the day. You will want to capitalize on the cooler night hours, too, letting air flow naturally through your home.
4. TURN OFF THE LIGHTS:-
This tip is pretty self explanatory. Light bulbs (even environmentally friendly CFLS) give off heat .Fortunately; summer means it stays light until eight or nine at night. Take advantage of natural light as much as possible, and keep rooms cool after dark by using lights minimally or not at all(romantic candle-lit dinner, anyone?)
5. BE A LONE WOLF:-
Sorry love bugs, but sleeping alone is way better than spooning for staying cool. Cuddling with the partner increases body heat, making the bed a sticky, sweaty pit of despair instead of a cool, calm oasis.
6. CHOOSE COTTON:-
Save the satin, silk, or polyester sheets for cooler nights. Light colored bed linens made of light weight cotton are breathable and excellent for promoting ventilation and airflow in the bedroom
7.. PAINT YOUR ROOF WHITE:-
A white roof is painted with solar reflective white coating and reflects up to 90% of sunlight (as opposed to traditional black roofs which reflect only 20%.White roofs can reduce summer energy use by 10-40% saving money and preventing pollution. White roofs can reduce the total urban heat island effect in an impacted city by 1 to 2 Fahrenheit enough to lower peak energy demand.
8. MAKE A DIY AIR CONDITIONER:-
By positioning a shallow pan or bowl (a roasting pan works nicely) full of ice in front of a fan. The breeze will pick up cold water from the surface of the ice as it melts, creating a cooling mist which in turn cools the room.
9. STAY AWAY FROM THE STOVE:-
Chow down on cool, room temperature dishes to avoid generating any more heat in the house. If hot food is in order, fire up the grill, instead of turning on the oven. Microwaves work better than stoves and oven.
10. KEEP THE REFRIGERATOR DOOR CLOSED:-
While opening the refrigerator door for a cool blast of air sounds good and may cool you off for a short while, it's actually counterproductive when it comes to cooling off your home. The motor in the refrigerator needs to work harder to maintain a constant temperature and ends up generating more heat.
11. LEAVE A FEW WINDOWS OPEN AFTER SUNSET:-
So that the cooler night air would be blowing through out the evening.  Also, leave all the internal doors open. You may also want to open the closets and the kitchen cabinets as well, as they store the day time heat and your house won't cool off as much as night.
12. REFLECT THE HEAT:-
If you do want to open the window, consider investing in some reflective window film to help keep the heat outside where you want it to be.
These are the simple tips you follow, so as to keep cool this summer.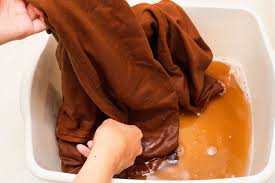 Buying new clothes is a favorite option on any given day. Festival time is nearing. Discounts and offers are being offered at every outlet and online stores also. After you pick your favorite outfits and accessories for you and your family and make sure you handle them clearly.
You will receive great compliments for your selection and after the festivities are over you start to clear your laundry and the surprise comes in. Usually the disappointment comes when you wash your new cloths in the washing machine or soak it with other clothes.
It is observed that colours of dark coloured clothes run more than light colours. At times you will notice that the embroidery designs also bleed colour resulting in clothes staining of different colours.
Why does Colour run in the wash for new clothes?
Various dyes-natural and man-made, dyeing techniques and fabrics are available these days. For the dye to stay on the fabric and not spread out to the other fabrics during wash, it becomes essential for a strong 'fixer' to retain the colour pigments to the new clothes.
To support fixing of colour pigments,a common method of dyeing fabric called 'salting out' is included in the process.This method involves adding salt to the water which supports the dye into the fabric. If this process is not done adequately then there is a risk of colour running from new clothes when comes into contact with soapy water.
You may also observe that new synthetic fabric, even if dark coloured will not run colour when washed. This is mainly because colour was added at the melt stage when the fibres are created.
How to prevent Colour run in the wash for new clothes?
First step to be followed on priority:
Add a handful of rock salt or common salt as per availability in half bucket of water. When dissolved immerse the new outfit. Ensure the cloth is totally immersed in salt water. Retain for 30 minutes and then wash this outfit in normal water.A popular solution for colour setting in new clothes.
Avoid using hot water while washing clothes, because hot water encourages colours to run by opening up the fibres and let go the dyes. Refer the tag attached to the outfit and follow washing practices. By using water at normal temperatures you save on energy too, which is a key requirement to prevent global warming.
Dry the dark clothes in the shade only to avoid fading of new clothes. Always dry them inside out.
In the long run too make sure you wash similar colours together to avoid surprises.
Do not leave wet clothes in a pile or on hold in the washing machine for long as it gives time for colour from one damp garment to spread onto the one next to it.
Outfits like jeans may not run colour but the indigo colour used in jeans is designed to fade out with every wash, therefore wash them inside out and dry them in the same manner.
Separate your clothing based on colours if you're washing more than one garment, changing the water in between washes. The last thing you want is to see  your brilliant white shirt to come out of the tub looking a vivid shade of blue!
White distilled vinegar is another popular alternative for colour setting in new clothes. Use one cup to set the colour the first time you wash the new clothes, 1/2 cup thereafter. Rinse in new normal water after 5 to 10 minutes of soaking. The clothes will not smell of vinegar.
Do not miss the Colourfastness Test for New clothes
If you are not sure about the colourfast of new garments, try the colourfast test on an inconspicuous part of the item before you wash it.
First dampen a small patch, place an absorbent material like a white cotton handkerchief or a piece of tissue paper on top, then iron it. If the handkerchief or tissue paper soaks up the colour, then your garment is not colourfast.
A word of thought:
Hey… let out the worry that all dark clothes will run. The truth is that colour run happens only when the garment is not dyed properly in the fabric process. Be consistent to wash your clothes with care- be it new or old ones.
Share your tips on how to remove colour run and any disasters you've encountered with us below in the comments. We will appreciate your efforts to be in touch and spread awareness among all .
Please add a comment and, if you like the post, feel free to share it with your friends. You can also visit our facebook page and Google plus page for more insight on other articles.
Also read:
Preserving Clothes from Pests Using Neem Leaves
How to remove candle wax and bubble gum stuck on clothes
How to Remove Grease Stains on Jeans
Tips for Winter wear Clothes and Storage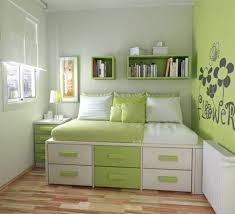 To decide paint colors for your teenager's bedroom can be a bit tricky and a decision making process considering their likes and dislikes. Unlike the other rooms in your home, your teen will usually have very strong feelings about what you do to his or her personal space. This is an area where you need to initiate with care, after taking all their inputs considering personal taste and passions. It is however recommended to involve your teenage son/ daughter  into this project and this will be an opportunity for the young ones to learn about color and how it affects people and moods in the long run.
Also read: All about Room Colors and how it affects your Mood
Listed below is a summary of the choices made by typical teenager:
Most teens want their room colors to be an extension of their own style, mood, passion or personality.
Bright colors do not scare teenagers
As a rule, teens are not mad about white.
Your son or daughter will usually prefer either a specific color scheme or bedroom colors that complement a theme or the display of a prized possession.
Some teens want their favorite color incorporated into their new bedroom design.
Teens are not impressed by high-end, expensive looks. They tend to prefer a more free-spirited approach.
Young people want their rooms to make a dramatic but comfortable statement, or in keeping with their emerging independence, they want their room to resemble a small studio apartment.
The easiest room change is to paint the walls one bright color, use white as a neutral for furniture and trim work, and add pops of a third bright color for accessories.
Teens change their minds and their tastes frequently. However, paint is relatively cheap and paint colors are easily redone.
Teenage Girl's Bedroom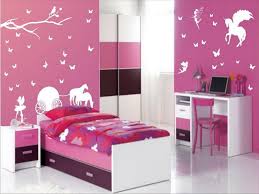 If your daughter is fashionable or girlie. The suitable color will be Pinks or lavenders with white furniture, colorful bedding and sparkly sequined accents will feel just right. If she belongs to the 'old soul' group who loves classics and antiques, consider shabby chic cotton-candy pinks, light greens and white as a neutral. You can also spread a floral rug as a focal point and drawing your wall colors from it. Some teens look and behave mature beyond their years. Consider deep reds and muted golds for a cosmopolitan, sophisticated look. The combination of lime green walls with black furniture and white accessories has a modern, contemporary feeling. Throw in some geometric patterns in a bright color to add even more energy to the room.
Fun-loving teens may want to add some huge polka dots to their interior room colors. Vibrant blues and pinks with modern bedding in a coordinating pattern will be exciting and interesting. Today's creative girls may be drawn to the energy of bright orange tempered with a pale shade of green or purple.
Teenage Boys Bedroom
Boys are practical and would prefer simple surroundings. No glamor and extra fittings. While they may not always be as neat as you would ideally prefer, they don't want a lot of clutter or gaudiness on their bedroom walls. If you take their opinion they would opt for stark white walls to colorful ones. If so, add some black furniture and accessories and pops of a single bright color such as red, royal blue or grass green.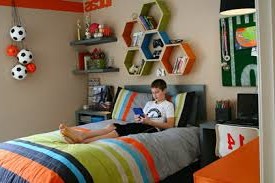 Your son may also prefer that his bedroom is a quiet retreat from the craziness of the rest of the world. He might enjoy the paint colors that include the earthier tones of greens, browns and beige's. If your son is crazy of colors, consider deep blue and electric orange with beige and white accents. The bigger advantage of using darker and bolder colors is that they add energy to a room. As boys are sports lovers, they may want their room to reflect their favorite sport or team.
Further reading: The Seven Important Home Management skills to Teach your Child
Pull out one unique color for the walls, add an appropriate sports border and some matching bedding, and the room will be beautifully transformed. The bed covers can also be picked to suit the sports theme.

As parents you need to sit with the teenager and discuss their convenience keeping in mind the duration of painting jobs. Discuss the child's preferences before you start buying paint. Involve your teen in the process of choosing interior colors and decorating accessories, and you may be pleasantly surprised at the satisfying results.
Best of luck!!
Please add a comment and, if you like the post, feel free to share it with your friends. You can also visit our facebook page and Google plus page for more insight on other articles.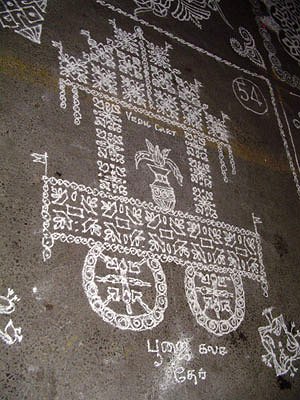 Kolam basically consists of dots and lines that together form a beautiful design that represents nature and also conveys a special meaning. Kolam designs keep changing as per occasion and festivals. The patterns represent flowers, birds, animals and moving objects like chariot etc.
Most of the designs are circular exuding a sense of endlessness of time. Sun, moon and other zodiac signs are also common themes.Though the designs vary in different parts of India and is called by different names, the basic approach is common. The designs are geometric and proportioned.
Also read: Why to draw Rangoli designs-Kolam art in front of your home? Scientific reasoning
Kolam has great significance during Sankranthi-Pongal festival. Month of January is auspicious and during the Sapthami special kolam-muggu designs are drawn in front of homes.
The Sankranti Rath (chariot) is a typical Pongal Kolam. The ropes of the ratham are supposed to be kept open till the next day when they are joined from house to house to symbolize a collective desire to realize an uninterrupted cosmic cycle. In earlier days the women folk woke up early in the morning and set a large part of their time to welcome prosperity and happiness in their homes.
As times have changed there are families who still keep the tradition ongoing by drawing kolam designs / ratham muggu in front of their homes be it an apartment / pent house. They sprinkle the design uniformly with flowers, kumkum and turmeric powder. I have seen women folk place small heaps of cow dung in molded form with a marigold flower and ripe regi pandu/ bero scattered around these shapes.
Rathasapthami  is a festival in honor of Sun God. On this day a Rathasapthami kolam/ designs with chalk powder of ratha/ chariot is drawn in households to celebrate the festival . Chariot rangoli symbolizes sun God travelling in a chariot and visiting homes.
Rathasapthami festival is celebrated after Pongal or Sankranti on the seventh day (hence Sapthami ) in the bright phase of the moon.  A free hand rangoli of a chariot with a single wheel representing the Sun is drawn on the floor or on a wooden plank usually with kaavi (red ochre) paste. The chariot has a single wheel with a pennant or (dwaja/flag ) at the top.  A pictorial representation of the Sun is drawn inside the chariot.  This probably signifies the beginning of the harvest season. Offerings include include Chakkara Pongal . Actually it was prepared by boiling milk on a stove lit with dried cow dung cakes. The ingredients for Pongal are added after the milk boils.  The stove is placed in the sun facing east. This is simply followed in the kitchen as in Indian homes the stove faces the east only (Vaastu concept).
It is customary to draw only a single wheel for the chariot.  A toran of mango leaves on the top, rangoli patterns representing banana plants are drawn with green color. Both mango leaves and banana leaves are considered auspicious and are invariably used in festivals and functions like weddings.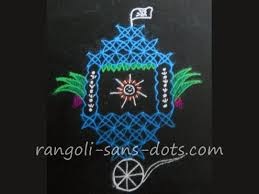 On other days the geometrical designs are neatly filled with various colored powders and there is a riot of colors in front of all homes. The view is simply great and this practice is keeping our tradition alive.
In every area there is an influence of technology. Plates are available with the designs etched with holes provided. When this is filled with Kolam powder and tapped on the ground, it is easier to make a Kolam. You can change the plates, mix color along with the moggu powder, be creative and design a number of patterns to make an impression.
Celebrate this Pongal-Sankranthi with colors and share the happiness with others.
Also read: Latest collection of colorful Rangoli designs with diyas for Diwali 2014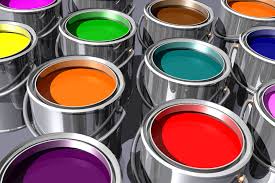 The colors you use for the rooms within your home need to bring out your personality. We may not think a lot about room color, but it affects our lives daily. Room color can influence your mood and thoughts. Infact, color affects people in many ways, depending upon age, gender, ethnic background or the local weather and climatic conditions. Certain colors or a group of colors tend to get a similar reaction from most people.
You can make your home beautiful and comfortable for you to live in by choosing the colors that reflects your likes and personality. The trick is to blend colors from the wide range and make a pleasing combination. Choosing colors for your home is one of the most challenging decisions to make.
Color has the power to change the shape and size of your furnishings likewise the size of the room too. You can make a wiser choice by understanding the basic info on colors and its affects.
Choosing Room Colors wisely
Colors have great influence on our moods. Each color has a psychological value. The feelings that colors can reveal is from peace to anger. If such colors are painted in larger areas it can have an adverse affect on the individual.
Fabric, carpeting, furniture and tiles are available in a limited range of colors than paint, so choose them first and then decide on your paint color. Once you find something you like, limit the number of colors in a room to no more than three or four. Too many colors can make a room look busy or cluttered. Paint is fairly inexpensive and can transform a room more quickly than anything else, therefore you can afford to experiment a little. Choose room colors wisely.
Room Colors and their Effects
Colors behave in three basic ways: active, passive, and neutral. You can match every room's colors to your personal desires with ease, to match your taste and to the room's purpose. Light colors are expansive and airy, making rooms seem larger and brighter. Dark colors are sophisticated and warm; they give large rooms a more intimate appearance. Now let's find out more about colors and what they can do to a room:
Red color: Red raises a room's energy levels. Red has been shown to raise blood pressure, speed respiration and heart rate. Painting living room or dining room red, it will draw people together and stimulate conversation. In an entryway, it creates a strong first impression. It is a good choice when you want to stir up excitement, particularly at night. Red, the most intense, pumps the adrenaline like no other shade.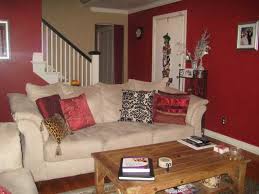 Yellow color: Yellow captures the joy of sunshine and communicates happiness. It is perfect for kitchens, dining rooms, and bathrooms, where happy colors are energizing and uplifting. In halls, entries, and small spaces, yellow color will make the room look larger welcoming. Even though yellow although is a cheery color, it is not a good choice to use in main color schemes when it comes to designing a room. Studies show that people are more likely to lose their temper in a yellow interior. Babies also seem to cry more in a yellow room. In large amounts, this color tends to create feelings of frustration and anger in people.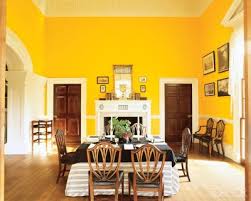 Blue color: Blue color brings down blood pressure and slow respiration and heart rate.That is why it is considered calming, relaxing and serene, and it is often recommended for bedrooms and bathrooms. Ensure the room painted blue receives ample of sunlight. Balance the room with warm colors for furnishings and fabrics. Blue is known to have a calming effect when used as the main color of a room. Go for softer shades of blue. Dark blue has the opposite effect, evoking feelings of sadness. So refrain from using darker blues in your main color scheme. Stay with the lighter shades of blue to give you and your loved ones a calm effect.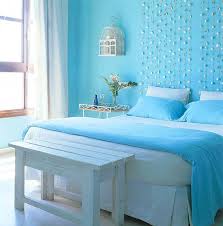 Green color: Green is considered the most restful color for the eye. Combining the refreshing quality of blue and the cheerfulness of yellow, green is suited for almost any room on the house. In the kitchen, green cools things down; in a family room or living room, it encourages individuals to unwind, chill out but has enough warmth to promote comfort and togetherness. Green also has a calming effect when used as a main color for decorating. It is believed to relieve stress by helping people relax. Also believed to help with fertility, making it a great choice for the bedroom.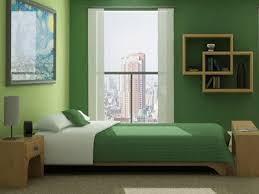 Purple color: Purple in its darkest values ( for eg: Brinjal) is rich, dramatic, and sophisticated. It is associated with luxury as well as creativity, and as an accent or secondary color, it gives a scheme depth. Lighter versions of purple, such as lavender and lilac, bring the same restful quality to bedrooms as blue does, but without the risk of feeling chilly.
Also read: What is the Best time to Paint your Home
Orange color: Orange is an energetic color that evokes excitement, enthusiasm. While not a good idea for a living room or for bedrooms, this color is great for an exercise room. It will bring out all the emotions that you need released during your fitness routine. In ancient cultures orange was believed to heal the lungs and increase energy levels.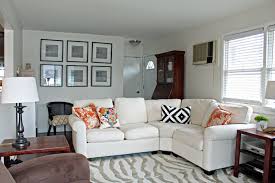 Neutrals colors (black, gray, white, and brown) are basic to the decorator's tool kit. All neutral schemes fall in and out of fashion, but their virtue lies in their flexibility.  Add color to make surroundings lively; subtract it to calm things down. Black is best used in small doses as an accent. Indeed, some experts maintain that every room needs a touch of black to ground the color scheme and give it depth. To make the job easier, you can rely on the interior designer's most important color tool: the color wheel.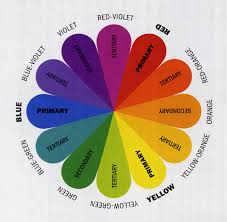 Color Effects on Walls and Ceiling
Ceilings occupies almost one-sixth of the space in a room, and in general people paint a coat of white paint. For decades white color has been considered the safest and best choice for ceilings.
The general rule followed for ceilings is: ceilings that are painted lighter than the walls feel higher, while those that are painted darker than the walls feel lower. Lower means the room looks smaller and can even give a cozy and intimate feeling. Dark walls make a room seem smaller, and light walls make a room seem larger.

To summarize these general guidelines will be an eye opener for you when you are planning to paint your house and are in search for a paint color. But remember, that color choice is a very personal matter. You are the one who has to live with your new paint color, so choose a color that suits you, your family and your lifestyle.
If you have any other tips to share, please leave a comment below! If you like the post, feel free to share it with your friends. You can also visit our facebook page and Google plus page for more insight on other articles.
Win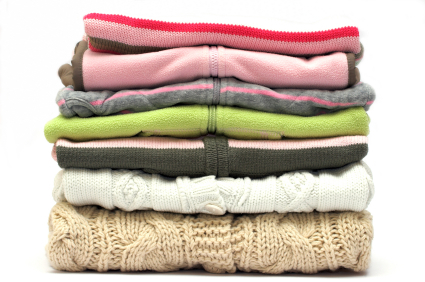 ter days are here again…It is time to start using winter clothes, sweaters, scarves, jackets, shawls and other accessories. A little pre-work will help you to use fresh smelling winter wear. Winter wear clothes need to be handled with care to maintain the texture, warmth and comfort. Wool coats should be dry cleaned at the beginning and at the end of the season.
Most important rule to adhere before cleaning your winter clothes is to look at the label and follow the instructions.
Most of the woolen clothes are recommended for dry cleaning. Basic reason being that wool fibers will swell if washed in water, which can distort the shape of the sweater.
But if the label indicates that you can wash your woolen garment, follow these home care tips to clean sweaters:
Use a mild, neutral detergent and ensure it is thoroughly dissolved in cold water.
Soak for 5 to 10 mins, then gently swish the sweater around in the water and rinse using cold water until it runs clear of soap.
Do not wring the sweater with your hands or dry it in the dryer of washing machine.
The best method is to lay the sweater out on a white towel and gently blot the excess water away. Leave the sweater on the towel / bed sheet on a flat surface and let it dry in a well-ventilated area.
Slow drying is recommended because high heat can causes unnecessary wear and tear
If you observe wrinkles after hand washing, use an iron for pressing. If you need to press cashmere sweaters, place a clean towel or bed sheet between the sweater and iron to prevent the heat harming the garment.
Remove light stains on wool:
Remove light stains on wool by blotting (not rubbing!) with cold water or club soda using absorbent cloths or paper towel.
Cleaning coats:
Cleaning coats and jackets depends on your environment. If you are placed in a busy area then clean coats twice in a month. Dust and dirt particles can get into the weave of the coat and will wear the fabric down like sandpaper
Cleaning scarves and shawls:
Anything that is close to the body needs to be cleaned more. Preferably consider hand-washing your wool scarf or shawl once a month to keep it in tip-top shape. If  the scarf material is delicate consider dry cleaning.
Cleaning accessories-gloves and mittens:
Fabric gloves can be washed but the process tends to distort the shape. Leather gloves are more durable than fabric gloves and can usually be wiped clean with a damp cloth when dirty.

Storing winter items isn't always the same as in other seasons:
Allow all wearable items, including footwear, one day's rest between wearings.
Do not store near direct light or heat.
Make sure items are completely dry before storing to prevent damaging mildew
Winter clothes storage tips:
Clean your clothing prior to storing: Pack your clothes only after washing them-wet or dry wash. This will help repel pests and reduces stains that would be set in if left on the clothing for the storage duration. The biggest risk If you do not wash prior to storage is that you will be greeted by moths, beetles, ants and cockroaches once winter season begins.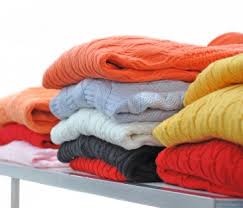 Identify a suitable container to hold your winter clothing: Large Polythene bag is an inexpensive option but they can get punctured leaving it open to dust and pests. Similarly storing in cardboard boxes also gives a moist smell after the rains. Plastic boxes are the ideal option to keep away pests and moisture. You can also store in luggage bags for good storage over a long duration.
Keep clothing fresh : Add a few moth balls and ensure pests stay away and help protect your winter clothes in storage.
Store like items into the same container: To make unpacking the containers easier next year, place all your sweaters in one container and all your woolen accessories in another. Continue through your winter wardrobe in such a fashion until everything has been put away.
Stack winter clothes in appropriate storage place: After season is over find the perfect place to store your winter clothing. You can slide the storage container-bags under a bed such that it does not block the path.
A storage unit, attic, closet floor, shelf are also places to consider. If you do not have anywhere else to put your boxes or containers, or if you are in need of a small table somewhere in your home, you can stack a few containers on top of each other and drape a cloth over them, creating a homemade table.
Right storage will help access winter clothes next season. Please add a comment and, if you like the post, feel free to share it with your friends. You can also visit our facebook page and Google plus page for more insight on other articles.
Also read:
Preserving Clothes from Pests Using Neem Leaves
How to remove candle wax and bubble gum stuck on clothes
How to Remove Grease Stains on Jeans
15 Tips to Manage Space and make your home look larger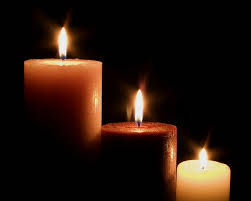 A candle light flame can soothe and calm you upon focusing, learn the benefits of using candle light as part of a relaxation ritual. Candles are associated to religious and spiritual ceremonies all over the world, the flames illumination touches the soul.
Candles are associated with festive occasions- on a birthday cake, special occasions like wedding anniversary, enjoying a meal with someone special. The light from the candles has a calming effect for you. You can take complete benefit of candle light in a moment of stillness and solitude. Turn off the lights, television and minimize external sounds and then focus on the lights to get a soothing effect. People do find it easy to achieve a meditative state by focusing on the candles lights in similarity to mantras, rosary
The calming effect of candlelight can be a simple yet sacred tool to help reduce stress and increase self-awareness. Bring the tranquil and restorative light of candles into your daily life.
Points to be considered while selecting candles:
Choose candles that are made from beeswax, renewable, free of toxins and biodegradable.
A pleasing scent can be extremely soothing, and go for candles that are infused with natural essential oils. Popularly known as aromatherapy.
Candles come in various colors, select pastel or plain white candles that will help you to remain relaxed and to focus on the flame itself.
Stay safe by keeping candles at least 12 inches away from anything flammable, use sturdy, tip-proof holders, and avoid burning candles all the way down. Avoid curtains that can blow close to the candles.
Also read: How to Remove Candle wax stuck on clothes
Integrating Candle light into a Relaxation Ritual
After you have chosen candles, incorporate them to various aspects of your daily routine and create a calming environment wherever you desire.
Morning or evening: Create an altar using a shelf, table in a well ventilated area. In addition to candles you can include objects of relevance that inspire or relax you – crystals, seashells, figurines, flowers and/or plants, personal mementos, photos or other images, written affirmations.
Spend a few moments each day after you wake up, or just before bed time, sitting quietly in this space. Focus on the flames as you are seated, notice their beauty as you relax and breathe through your nose. Inhale for six counts, hold for three and exhale for six. If your thoughts begin to stray, gently return your attention to the candle.
For stress release, turn your attention to the melting wax and imagine it as tension melting and dripping away.

In the bathroom: The next time you are preparing to soak in the tub or take a shower, turn out the lights and rely on candles instead. You give yourself a double dose of relaxation by combining the known stress-relieving activity of soothing yourself with warm water with calming candlelight.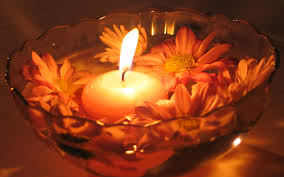 In Exercise Routines: If you practice yoga or meditation at home, try adding a few candles. The calming effects can help you relax both your mind and your body, allowing for deeper stretches and better concentration. You may also find that sitting quietly or lying down in a candle-lit room is a great way to unwind after an intense workout.
At work: When you need a quick break from the stressors in your job, consider lighting a candle on your desk at work, and spending a few minutes focusing on its flame. Check with your employer to see if lit candles are allowed in your office ( i.e smoke detector installed), this is a great space for electronic candles.
Also read: Learn what to do when your Job is making you Stressed
Just be sure to never leave the candles unattended and don't place it too close to paperwork, plants or anything else that could be a fire hazard.
You can reap many benefits by using candlelight as part of a relaxation ritual. You will have a positive effect as you start the day with positive thoughts that will bring in hordes of energy and good health.
Why do Eyes water and Ears wet when Onion is cut?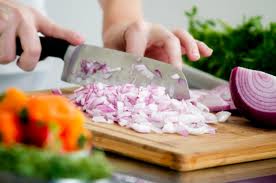 Why do your eyes get wet and tears roll down when you peel and cut an onion. You may also have felt dampness in your ear. In Indian cooking you cannot avoid Onions. It is a basic ingredient in most curries and snacks.
Cutting onions was a task that was avoided in childhood days. The task of cutting onion used to be transferred to older siblings.
The basic reason that eyes water is, that when you cut an onion, you break cells, releasing their contents. These cells are separated into two sections, the first storing amino acids, the other storing a sulphur compound amino acid sulfoxides. When you cut into the onion, these two compounds mix and the amino acids cause the sulphur compound to react, first to form a sulfenic acid and then into a gas, propanethiol S-oxide. It is this gas that reaches your eyes. The reason the gas makes you cry is that the gas reacts with the water in your eyes and forms a mild form of sulphuric acid. Tears are stimulated by the sensitive nerve endings in the eyes and by the tear ducts working to dilute the acid in the eyes and reduce the pain.
Cooking the onion inactivates the enzyme, so even though the smell of cooked onions may be strong, it doesn't burn your eyes. You will also observe a strong odor in your hands after you cut onions. You will at times feel a faint smell even after washing your hands using hand wash solution. Opt for lime juice or rind of lime to remove the odor.

Also read: Top 6 Chemical Cleaners hiding in your kitchen
How to avoid shedding tears?
You can avoid the burning of eyes by storing peeled onions in the refrigerator prior to chopping / slicing. There are certain techniques by which you can avoid burning of eyes.
Maintain distance from eyes, stretch your hands by holding the knife a little farther. The acid disperses in the air before reaching your eyes.
Light a candle near the cutting board or if you have a gas stove, light a burner. Cut onions as close to the flame as possible without danger of being burned. The heat will draw the sulfur to it and away from your eyes.
Chew gum, have a piece of bread or sugar cube in your mouth. Why does this work? The theory is that having something in your mouth encourages you to breathe through your mouth, sucking in the droplets before they hit your eyes.
Place a small onion or a cut onion on the tip of the knife, the burning sensation is nil. The biggest joke is that all the others in the room will be furious due to burning eyes but the person cutting onions will have no problem in the eyes.
Place a small stick( edge of a match stick) or SS spoon in between your teeth and hold it tight while chopping onions. Eyes will not water.
Logical reasons are not known but it is evident that you will not have tears in your eyes. These simple techniques do make a difference.
The root side of onions have concentric sulphur content. Advised to cut off the root side in the last. This will minimize sulfur dispersion in the air.
Hope you have got the tips to avoid shedding of tears while cutting onions.
Please add a comment and, if you like the post, feel free to share it with your friends. You can also visit our facebook page and Google plus page for more insight on other articles.
Diwali, the festival of lights is celebrated all over the world by Indians. There is a series of fire crackers, decorated lights, illuminated households with diyas and the new LED lights in various colors and shapes. Rangoli designs are also made in front of every house to welcome Goddess Lakshmi, Hindu Goddess of wealth.
This festival is popular for festivities that include new clothes, sweets, gifts distribution and family gatherings. Rangoli designs are drawn and filled with vibrant colors like red, yellow,pink, green, blue, orange etc.
Also read: Best Rangoli designs for Diwali
How to make a Rangoli:
First of all finalize the design you plan to make a rangoli.
Draw the design with a chalk on the floor. If it is on the ground use moggu powder to make the design.
Start adding the colored powders into the designs based on the initial plan.
Make sure to start from the center.
You can decorate the rangoli design with diyas, flowers, beads, leaves as per your choice.
Read: 40 best diwali designs for you

Rangoli design requires skill and creativity to plan for any outages. With time and regular practice you can also make a great statement by drawing a beautiful rangoli design in front of your home.
You can surprise your friends and relatives by a sparkling diwali including diyas and flowers. The diyas will have a mesmerizing effect for the onlookers. The only question is which rangoli design do you opt this Diwali. Buy diyas from the local vendors who come up with new patterns every year.
Do not miss to read: Simple rangoli designs for festival season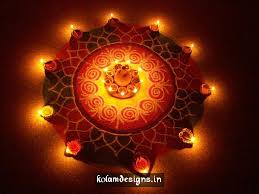 Go thru' the numerous rangoli designs laid out in various colors and backgrounds . You need to consider the space to be allocated for the diwali design mainly to avoid people putting their feet over the colors and making a mess and then you feel bad about it.Keep away curtains such that wind will not blow away.
Further read: Latest rangoli designs
Make the most of this Diwali with wonderful dishes, painting the house, cleaning the house, decorating the house, making rangoli designs and seek the blessing of the Goddess of wealth and have great prosperity in the coming years.
Recommended reading: Why to draw Rangoli designs-Kolam art in front of your home? Scientific reasoning.
Rangoli designs vary from simple geometric patterns to highly intricate images. Everyone can appreciate the beauty of this art form and certainly give a try to create a Rangoli design beautifying your environment and also carry forward the culture and traditions of India.
Please add a comment and, if you like the post, feel free to share it with your friends. You can also visit our facebook page and Google plus page for more insight on other articles.