Dust Allergy? Smart ways to keep Dust out of your home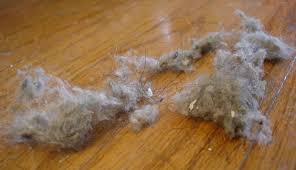 Dust is a problem that affects everyone especially those who suffer with dust allergy. There is dust all around us. We will not able to see dust with our eyes, unless thru' a ray of light in a dark room. The dust all around us settle on the surfaces and keeps multiplying. People and clothes are the main contributors for dust.
Household dust mainly leads to breathing problems and stuffy nose. Our skin constantly sheds microscopic flakes of dead cells. The fabrics and clothes around us shed lint in the air. Lint of winter clothes are visible, they are like fine strands of hair.
It is impossible to eliminate dust completely, yet there are steps you can learn and follow to reduce dust in your home, this will solve the problem to a large extent.
The first line of attack against dust is prevention.
Put heavy-duty doormats at the entrance of the house. Place street foot wear outside the house. Keep another set of foot wear for internal home use. This will prevent dust entry to a large extent.
Do not leave clothes in the open. They collect dust. Keep unused clothes, winter clothes into bags, cupboards. This will avoid dust accumulation. Clean the covers at a regular frequency.
If your house is heated and /or cooled by a central system, you can change the filters as a means of controlling dust levels in your air. Clean at a fixed frequency-monthly.

Capture dust. Do not allow dust to spread across.
Avoid dusting the surfaces. You can use a wet cloth to wipe dusty surfaces. Use a vacuum cleaner to remove complete dust.
Preferably use multipurpose wipe cloth (Prism brand / Origami available at the super market near your home) to clean surfaces. Use electrostatic cloth to clean surfaces. The advantage is it does not spread the dust across. All dust is absorbed and can be washed and rotated for further use.
Similarly furniture, venetian blinds and table tops can be cleaned with a wet cloth. You can recycle old banian cloth. This absorbs dust and leaves a clean surface.
Curtains for door and windows can be dusted with a vacuum cleaner. If they can be washed in a machine, schedule it thrice a year.
Replace bedspread , sofa liners and accessories weekly
Change the bed sheet and pillow covers weekly. Wash them as they collect the maximum dust.
Precaution should be taken to avoid dust spreading while removing the bed sheet. While removing the bedspread, slowly roll them out.
Read: Top 6 Chemical Free Cleaners Hiding in your Kitchen
Clean surfaces that attract maximum dust
Dust settles mostly on horizontal surfaces. Clean or vacuum the surfaces weekly. The vertical surfaces can be cleaned in a higher frequency.
Avoid cluttering the floor with items. This will prevent you from cleaning the house completely. You will stack things and that area will go unattended leaving huge pile of dust.
Clean the highest surfaces first and work your way down, so you capture any dust you missed.
Walls also has to be addressed once a month. It is observed that usually the cobweb cleaning is taken care of promptly. The dust layer is seen on wood surfaces of racks, cupboards, drawers, bed etc. The same dust is attracted on walls. Dry dust the walls with electrostatic cloth for maximum coverage.
Beat your sofa cushions, rugs and carpets once a quarter
You can even dust the rugs, carpet, sofa cushions out in the open once a quarter. Place covers over mats, sofa cushion, bed mattress. You can wash the covers once a month.
Dust your bed mattress once in a quarter. Use a nice long stick to beat and remove dust. Take the mattress out in the open and do the dusting.
If you have a carpet, vacuum them weekly. This will minimize dust accumulation. If ignored the dust will spread all over the room and give a musty smell in the room.
Dust is made up of all kinds of particles including plant pollen, dead skin cells, and fibers from clothing and paper.  When dust accumulates, it is irritating due to the foul smell it creates and the health problems that continue on asthma and allergy sufferers. To make matters worse, with dust come dust mites. While it's impossible to completely rid your home of dust, follow the smart ways mentioned to keep dust out of your home.
Keep dust at bay and have a sound sleep. Give your suggestions and inputs in the comments, to prevent dust from entering your home.