Getting rid of Egg smell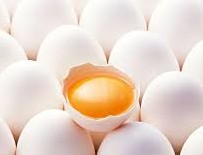 Eggs are loved by young and old alike. Eating eggs will cause the odor to linger on which is annoying. At times your hand, the plate or the frying pan also smells of egg even after washing the utensil. If the egg omelet has burnt on the pan, the situation is worse. The entire neighborhood will smell the burnt odor and the smell is bound to stay indoors for a long time. Boiled eggs are good for health. Over boiling eggs in the utensil will leave a foul odor that is difficult to remove with regular washing. This article will give tips on getting rid of egg smell and how to avoid smells in the kitchen.
To remove egg smell from utensils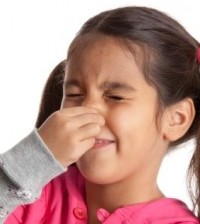 Lime juice: To remove egg smell out of plates, pots and utensils after cooking and eating, wash them with pure lemon juice. You can also pour the lemon juice onto a cloth and rub it onto the items that are offending your nostrils. Leave them for about 20 minutes and then wash as usual. This technique will completely remove egg stink.
Vinegar: If you are using plastic dishes, you may find that you are having an issue with a lingering smell of eggs after use. Try spraying them with vinegar after you wash them. Leave it on for a few seconds, and then rinse the dishes as usual. This will get rid of the smell without harming your food or your plates.
Baking Soda: Baking soda is a wonderful product to get rid of funky smells, and egg is no exception. Soak the dishes in a solution of baking soda and water to get rid of any leftover egg odor. You need to give a second rinse to remove any lingering baking soda powder prior to usage.
Dry dishes in sunlight.
After regular washing leave the bowl for drying in sunlight for a few hours. This really works to get rid off egg smell. To remove egg smell from hair Remember not to use hot water to wash your hair after application of egg on head. Wash your hair with cold or lukewarm water and rinse with lime juice. Squeeze the juice of 1 lime, filter and spread it over wet hair. This will remove the raw egg smell and you will feel fresh too. Now the next tedious task is getting rid of egg smell from the bathroom. Sprinkle some salt on the tiles and sides of the wall and spray water after 5 mins. This will remove the raw egg smell and make your bathroom smell fresh.
To avoid egg yolk turning gray after boiling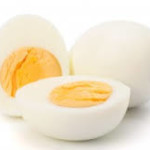 Tip: Remove the boiled eggs from hot water and transfer to a vessel containing cold water. This will avoid color change of the yolk.