HOW TO MAINTAIN A PROPERTY OR A HOLIDAY HOME
Holidays are something we often look forward to. We make great plans with our family members. If you own a holiday home a property that we seldom visit we need to take good care. Proper maintenance of a holiday home goes a long way in preserving the property and retaining its essence. So for a property owner it is important to pay sufficient attention towards your home's upkeep.
To get better mileage and availability of a vehicle we ensure timely maintenance. Similarly we need to prioritize the upkeep of property and home . If the property or holiday home is not maintained the outcome will be negative and costly. You will come across more breakdowns and the holiday will be a disappointment too.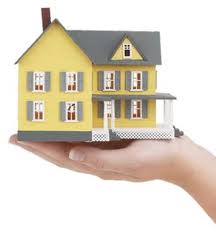 Here are some tips to keep your property in good shape:
Check for all doors and windows if they close properly.  Oil hinges of doors and windows regularly to avoid creaking noises. Prior to leaving the holiday home close all doors, windows, grill doors, gates. Check if they are bolted properly and locked.
Check for electrical connections. This will prevent safety incidents. Check for the functioning of alarm systems. Check if the fire extinguisher is valid for usage.
Cover all furniture when not in use. If the duration of the next visit is long. This will prevent dust accumulation.
Check for all water connections. Check for leakages in the water system. Fix it on time to avoid water loss.
Check for the operations of the cooking medium. Replace kitchen ware based on use. With time few articles will give a faded look, ensure to replace essential items.
Inspect insect screen of all rooms. If there is any with loose fittings, replace at the earliest.
Check for the condition of bed and the accessories. Replace the pillows and mattress if not comfortable.
Check for cracks on walls. If there are any, plaster the walls . Paint the walls to ensure aesthetic appeal.
Plan for a pest control program at least annually. Ensure all gaps for electrical fittings and ventilations are sealed.
If you have a garden trim plants and prevent growth onto buildings. Organize the tools and garden shed.
Have a schedule made for changing the curtains and getting them washed. Maintain a checklist for all critical cleaning.
The swimming pool should be emptied. This will minimize maintenance.
Keep a stock of essentials like spare bulbs and tube lights to avoid surprises.
Check if all bills are paid. No outstanding dues…taxes etc. This will avoid any tussles after you have left.
The garden accessories, fence , gate and wall needs to be checked for the condition. The damages needs to be fixed. Grills need painting at least bi-annually as they are exposed to environment.an be checked
Leave an emergency contact number for contact in case of emergency. Make a list of essential services i.e plumber, electrician to avoid time loss.

Plan for a maintenance program which covers all aspects of the house and a planned schedule to ensure your investment is well taken care of. The holiday home is maintained and you'll enjoy your stay without any hassles.