MAXIMISING SPACE IN YOUR HOMES
Homes are reflection of the individuals that live there. Organizing the space around can create more space and a clutter free environment.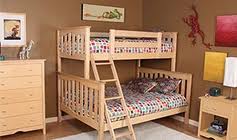 Home is the place where it feels right to walk around without shoes. Especially with kids around we need to nave a clear space to move around . We can plan to organize our rooms to avoid placing all furniture on the floor. We can look around us and decide ways to decorate our rooms with innovative ideas and creativity we can utilize the unused areas.
We need to think Out of the box and can definitely come up with excellent solutions to re-arrange the furniture and create space. We can also focus on the ergonomic side of each activity and plan storage accordingly.
Ways To Help Maximize Space In Your Homes 
You can use furniture with less leg space. This will create more floor space. Floor area can be used constructively by folding furniture and keeping it close to walls
General guideline is that if you haven't used an item for more than a year, then you can dispose it as you need it no more. Donate items that are not in use. Cleaning the clutter will not only add space to your room but will also give you peace of mind
Use multi purpose furniture for eg: a sofa used in the day can be converted into a bed at night, study tables can also be used for ironing needs, Dining table can be hooked to the wall and brought down upon need. You can watch out for new designs in the market too…
Finalize a central focus point for a room. You can then develop further on  with your decorations and designs. This will give your room a spacious and bigger view than it really has.
Attic is the place built in below the ceiling. You can use the attic to store seasonal items thereby creating more space in the living areas.
Use blank walls by placing cabinets, built in cupboards. The cupboards can be used as libraries, storage for kitchen crockery .
Use bulletin boards to pin up messages and papers. You'll never misplace important notes.
Allocate space of wall for racks to store toys, reading books, stationary storage,  library books too. Avoid broad base cupboards, this will ensure suitability in the room and appropriate usage of wall.
Convert the broad based bed space known as deewan into racks for storing pillows and spare linen i.e  sofa covers, table cloths, bed sheets.

Make small compartments in cupboards for segregation of clothes. This will save time for retrieval too.
The kitchen cabinets can be modified with racks for each type of storage. The background space can be used as hooks to hang kitchen accessories.
Create specific spaces and shelves in closets of bedrooms. You can split your cabinets of the bedroom into smaller sections. Once you categorize and organize the stuff, you will have less mess around and more clear space.
Beds can be provided with inbuilt cabinets to stack winter clothing and blankets.
Similarly good planning will enable us to use a rack with mirror within a built in cupboard and avoid a dressing table.
Bathrooms can be provided with racks and cabinets to store associated accessories. Segregation can be done with the help of shower curtains. This will provide privacy and create space for a bath tub too.
Hope you will generate great ideas and maximize space at your home!!