PRESERVE CLOTHES FROM PESTS USING NEEM LEAVES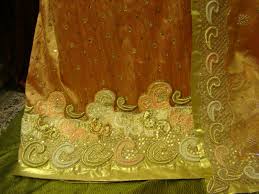 Your favorite silk saree gifted on your 1st wedding anniversary is smelling foul as it is seldom used. You are also seeing signs of damage at the folds of the sari. This is a common observation for clothes packed in boxes or covers and kept in cupboards. The problem is severe for clothes lying in open cupboards as it is exposed to dust and infestation of silverfish and mites. In the rainy season clothes attract fungus due to dampness in the air and they cannot be worn due to bad odor.
Maintenance of clothes and books is an essential factor for home management.  Naphthalene balls are commonly used in homes. The naphthalene balls evaporates in the air and will keep away mites and insects. Main disadvantage of using naphthalene balls is the strong odor on the clothes and discoloration to the metallic work done on clothes .You need to be careful with clothes that have zardosi work ,silver and gold threads used in embroidery work becomes pale.

The clothes that require delicate handling are silk saris, sari with zari work, Woolen clothes, Chiffon and other delicate materials. The mites and silverfish attack clothes stored in metallic cupboards too.
You can preserve your clothes and make them smell good. Nature has provided mankind with a natural ingredient to protect clothes from deterioration and lasts longer. Neem leaves are having anti-pest and anti-fungal properties. Use Neem leaves and preserve your favorite clothes so that you can wear them with pride.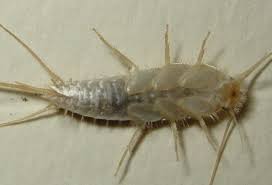 Follow this procedure for protecting clothes from pests by using Neem leaves:
Pluck 10 to 15 bunches of fresh green Neem leaves.
Dry the Neem leaves under the shade.
Take a cloth large enough to wrap your silk sari or favorite dress.
Spread the cloth on a flat surface.
Spread a handful of dry neem leaves on it. Place the sari or dress on the leaves.
Spread another handful of dry neem leaves on top of the sari /dress.
Wrap the dress with the cloth and store.
You can be assured that the clothes remain fresh even if you do not use the sari / dress for 2 to 3 years also. There will be no signs of pest infestation especially silver fish or mites and there will not be any odor or discoloration.
An important observation is that dry Neem leaves do not leave any color on the clothes.
Tips:
It is important to dry the Neem leaves in shade . If the leaves are dried in the sun, the essential oil of the leaves will evaporate reducing the potency of Neem leaves.
To avoid dry Neem leaves falling on the floor when the sari / dress is taken out from the wrapped cloth, place dry neem leaves in small cloth pouches. Place one pouch each on top and bottom of the dress.
It will be convenient to place the pouches containing dry Neem leaves in the pockets of Coats, jackets and trousers. This will preserve the clothes.
Pouches containing dry Neem leaves can be kept in the Books and clothes Almirah. This will keep away the musty smell which develops in the Almirah during rainy season.
You can preserve your costly and favorite clothes in an inexpensive and guaranteed method. Your clothes will remain fresh , smell fresh and will not develop and mite/silver fish . You can follow the same method and extend the life of books and clothes.
There are several benefits of neem leaves  at home.  Best Insect free Storing tips for Rice and Dhals