The Seven Important Home Management skills to Teach your Child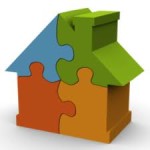 All of us bring up children knowing that one day they will take off independently. We want our children to be able to take care for themselves and their surroundings when it is time to be on their own. These days children are studying in boarding schools and as they grow up they do not hesitate opting a job away from home.
In Indian society girls get married soon after education and it becomes very important that they understand the essential Home Management skills to balance home and work. The partners will get influenced with their Home Management skills. Therefore every parent should teach the seven important Home Management skills to the child and make them equipped to face the world.
Good Cleaning habits
It is always better to spend 3 to 5 mins on regular cleaning rather than spending an hour at the end of a long day due to pile up. Initially it may be difficult to adopt this practice but as the benefits are plenty it is good to start this habit. Remove clutter and waste things .You will get more space and less of dust accumulation. The place will be clear and facilitate better thinking.

Every article should have a place and if there are too many not in use articles dispose it off. You can sell it as scrap or donate to some needy person.
Laundry skills
Laundry skill is essential when you plan to stay away from home. Your child should be prepared to face a situation like button dropping out from shirt. Children should be trained to wash their undergarments as they are growing. You need to train them on folding the laundry clothes, sewing a button on a shirt / jeans truly because mommy will not be always around the children
Time Management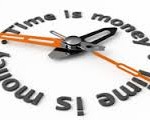 Successful home management is about planning and execution. All of us are blessed with 24 hrs in a day. Time lost now is lost forever. Therefore train your kid to utilize time effectively. Make a schedule for the kids , involve them during preparation such that they own the new time table. These skills in managing time will help them as they are growing up, during higher studies and in their career as well. Such children value time and make the most of the allocated times. But first you should role model the quality of being masterful with time.
Basic Money Management
Basic money management skills is a must. Parents should make children realize that money is required to buy all stuff and money is earned with hard work , therefore needs to be spent wisely. As they grow up, it becomes very essential to teach them about saving money and planning for future expenses.
How to Cook and Plan a menu
Learning to cook is not a home management skill, it is basically survival skill. By learning to cook, the child becomes associated with other essential skills like menu planning, budgeting, time management and overall creating healthy eating habits. These qualities lasts for a lifetime.
Menu planning saves a lot of time and money too. It is generally said that "A family that prays together, stays together". Likewise a family that cooks and eats together is definitely teaching their child the values of life, spending time with family is important and there is lot of value attached.
Team work
Team work is a great home management skill to teach because no one is capable of running a household without help. Teach the kids to do their part of cleaning and arranging at home in order to keep the house clean and organized. Assign a few activities to each family member, no matter how basic, to ensure everyone contributes their role in the home functioning.
Relax on Perfection
Most of us get discouraged when things are messy and go out of control in the environment. Teach your child not to give up easily, but have a fighting spirit and face life and situations bravely as it comes. Do not be stringent about perfection and do not police around. Children, spouse and elders may not appreciate your military standards and may feel like being at home. Relax on certain matters that involve perfection, make your family enjoy the time you are all together.
You have gone through the seven essential Home Management skills to teach your child and you need to educate them with proper examples and role modeling. Motivate the kids to do good and practice the skills in life.