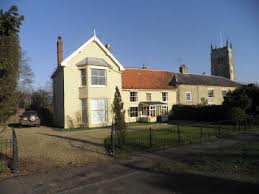 Home Management is the process of preserving, protecting and maintaining your home. Home is the place where we spend most of our time. Home is where we relax after a busy day . Relaxation is required for people of all ages. To begin with, think of your home as a collection of systems and structures. Finally home management is the activities carried out to preserve, protect and improve your home and its systems.
Why is Home Management Important?
Home management is all about improving one's home. As the famous quote says, " An ounce of Prevention is better than loads of Cure". Similarly the house needs to be maintained to ensure it is worth the buy. Houses are huge investments and proper planning is emphasized to ensure it lasts. A well managed home is more satisfying to live in, saves you money in the long run , the accessories are available all the time.
How to Preserve Your Home?
Preservation is to make things last. Preservation is the first line of defense in the protection of a home. The gadgets used at home needs regular maintenance to avoid any breakdowns.
House cleaning, painting, replacing requirements in the home ensures you are preserving the quality of your home, beautifying your environment. An effective home management solution is a homeowner's most valuable asset.
How to Protect your Home?
Protection means defending or guarding against attack and shielding from danger. Biological threats like rot and mold are not only expensive to repair, but can be threatening to the health of the occupants.A check in time can prevent major cleaning and minimize costs too.
Protecting your home from natural calamities like fire, earthquake , water flooding. Check for insurance coverage to protect the investment and family. Check for any damages occurring to the home by means of pests, building damages like cracks. Planning, organizing will keep away crisis.

How to Enhance Your Home?
After a huge investment it is essential to have a good upkeep of the home, furniture and surroundings. Organizing the home and the available space is a big challenge.
Owning a home can be a challenge. However, managing your home is a great way to organize tasks in ways that allow you to complete them easier and more efficiently. Your involvement in home upkeep enables you to take pride of your home and you may be your neighbours envy. Enhancing your home does not call for additional penny, it is a way of regular maintenance.
Today's homes are more complex and sophisticated than ever. Home owners are also busier than ever. This is why an effective home management is a godsend opportunity.
Managing your home properly makes real sense in terms of your property, lifestyle and value.
 The benefits of Home Management:
Home management is rewarding and a major support to the homeowner.
However, home management requires constant push and resources to be applied. Organizing tasks and completion of proposed activities are complete will ensure an efficient running home. Start home care with passion and you'll enjoy the benefits
Owning a home is a big challenge…. Have Fun!