TIME MANAGEMENT TIPS
Balancing work and home requires a lot of focus and planning. Proper planning will enable complete all tasks.  Very critical aspect if you are planning of starting a home business . A busy mother and running the business needs to go hand in hand.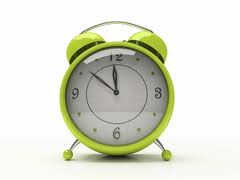 Here are a few time management tips which can help you to balance work and home management too.
You need to decide the number of hours you require for the home business or work from home arrangement.  You can prepare this schedule for a week. Similarly take into consideration the activities your children have this week for eg: competitions, test etc. If your baby is small you can plan for a baby sitter for the support.
You need to allocate a place at your home for going through office work or business. This will ensure some seriousness and minimize distractions. Keep away personal calls and focus on the jobs to be addressed.
        Prioritize tasks for the next day:
Prepare a list this evening of the top 5 activities you need to do the next  day  for business and at home. This will help you complete essential tasks first and no pending tasks. Tick out the tasks that has been completed for better planning
        Involve family members during execution:
Kids love to extend a helping hand if they are in good moods. You can discuss with them and seek help. Depends on the age they are in. In fact children are more tech savvy and they come up with brilliant ideas and pictures. You can take help for filing, labeling etc. If they are in their teens they could help you fix a meal, chop veggies, clean the home and you will save on time.
        Dedicate time for your family:
Selecting the option of setting up a business at home or a work from home arrangement itself was to spend more time with family. Therefore you need to be cautious that you are also prioritizing family matters. Take out some time in a day to call up family members and maintain contact. You need to allocate work hours and keep an invisible boundary line to avoid business calls, checking mails unless the matter is very important.
Working from home is a challenging and rewarding experience for you and your family. Therefore you do not want to create more stress for you or your family, so enjoy the plan and schedules. You must select the option for working from home based on your interest and personal strengths. Only passion to do the tasks will go a long way.
Remember being a entrepreneur and a mom is not easy for everyone. You need to have that extra passion and drive to achieve it. You are also rewarded with additional income which will help you support your family. By working from home you have eliminated the costs of day care, fuel charge, and you are with your children in all their needs.
Hope you'll follow the tips and enjoy this experience. Spread the word around…