TOP 6 CHEMICAL FREE CLEANERS HIDING IN YOUR KITCHEN
Cleaning and organizing your home is a task which gets postponed due to non availability of time or the appropriate cleaning aid. You are at times exhausted just thinking of the house chores that needs to be completed in addition to cooking and organizing your home. Here are a few readily available cleaners in your kitchen that will come handy for you.
No more excuses. Get ready to use in house cleaning aids to have a surprise for your hubby when he is back home. The cleaners are low in cost, no side effects, not smelling and pungent. You will be surprised to know that they had all these benefits. You can infact re-use material or clean within your budget.
Egg shells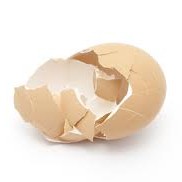 If you have problem in cleaning a narrow mouthed bottle or flower vase, drop a handful of crushed egg shells into the bottle, add lukewarm water and your dish cleaning liquid. Shake the bottle thoroughly such that the egg shells clean the had to reach surfaces of the bottle or vase.
You have a clean and sparkling bottle in your hands. Wow!!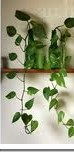 Paper pieces
In case you do not have egg shells ( you are a vegetarian) no problem…just opt for paper pieces. Re-use paper in this way. This cleaning method is ideal for cleaning the green mossy layer inside the bottles in which money plant grows. The bottle become sparking clean.
Pick a paper from the trash bin , shred it into multiple tiny pieces and drop it into the bottle. Add lukewarm water and then shake the bottle thoroughly such that the paper pieces touch the entire surface of the bottle. Now pour water and clean out with dish washing liquid to keep off the smell.
Your bottle is sparkling and the money plant is a pride to watch in your living rooms.
Baking Soda
We have used Baking soda in cooking . There are numerous uses for baking soda. Mix with water and it is a natural cleaner that is great for cleaning all the grimy and tough stains at home. Especially excellent for Stainless steel kitchen sinks without scratching it.
Sprinkle baking soda on a clean damp cloth or sponge and wipe the sink clean. Rinse it with water thoroughly. You will be amazed to see a shining sink .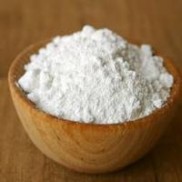 Corn flour
You may be upset that your carpet got stained in the last guest visit at home. Not to worry… Try out this simple yet clean method of removing stain. You will be surprised with the result.
Corn flour is used in recipes to thicken the gravy, to give a shiny effect for the dishes. Corn flour is also great for cleaning carpet stains. Mix a spoon of corn flour to water and apply that thick paste on the stained area. The paste will soak the stain and your carpet stain is gone away.
You can also try this with corn starch. Only a change in name but it works wonders.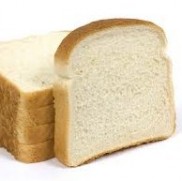 Bread
Bread is popularly had at breakfast , Kids love sandwiches, used for cutlets and tikkis. Very few know the cleaning benefits of bread. Bread can be used to dust paintings that can be harmed by traditional cleaners.
Wheat flour or the bran of wheat is ideal for cleaning sticky surfaces of kitchen dishes. Usually the oil in frying pans or Kadai's will require more quantity of water to clean away the oily stickiness.
Vanilla Essence  
Mix 1 teaspoon of Vanilla essence to 2 cups of water in a microwave-safe container . Place it the micro wave oven for 5 minutes in high. After this duration disconnect the plug and then remove the container and wipe down the interior with a soft cloth. If you have stock of vanilla essence, go ahead using it. It is a bit costlier to vanilla essence.

Your grime is gone away and vanilla will leave a distinct aroma increasing your appetite and desire to make something fresh for your family.
You are part of the Go Green campaign !!