What is Dry Cleaning in Laundry services?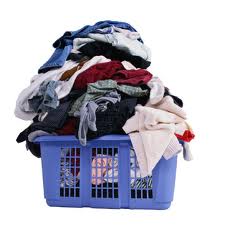 Laundry is a common activity in every home. Clothes segregated for laundry are of various textures and colors. The home maker should decide the combination of clothes to be hand washed or laundered in machine. Dry cleaning clothes saves time for busy professionals and homemakers, it also delivers clean clothes that are thoroughly cleaned and treated with great care.
There are two types of cleaning method: Wet cleaning and Dry cleaning. Many wonder if dry cleaning is cleaning clothes without water.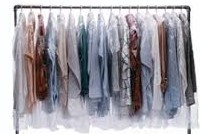 Dry cleaning actually means that the clothes are wetted with solvents instead of water. Dry cleaning is recommended for delicate fabrics and clothes that will deteriorate when it comes in contact with water e.g: silk clothes and winter wear. The dry cleaning process is simple and quite environment friendly.
Silk clothes lose its shine and look when handled in wet laundry. The shrinkage of material and the problem of color staining to other clothes usually occur. Dry cleaning will help remove stains and soils from fabric. All stains are not removable with water, you need to apply dry cleaning expertise while cleaning. Clothes that demand dry cleaning has to be addressed for durability and appearance.
Hand cleaning is more economical than dry cleaning, but definitely not effective for all fabrics and textures. Dry cleaning will bring back clothes looking new and prevents color staining, fabric distortion and shrinkage. Prior to washing a new dress or garment, read the label and follow the instructions . The label will have the conditions for wash.
There is another notion that frequent dry cleaning brings down the life of a garment. The myth is wrong, infact dry cleaning extends the lifespan of a garment. The only observation in case of sarees and dupattas are that the edge areas where the fabric is hooked or knotted becomes wider with every dry cleaning.
Inspect your clothes prior to handing over to the dry cleaners. Keep a list of the clothes-colors or prints etc such that you can identify if there is a mismatch at the launderers.

I remember an incident which occurred a few years back when I had given 1 silk saree for dry cleaning along with the other clothes. The dry cleaners delivered all material except one saree. They informed me to come back after 2 days. This happened for 3 visits. I was taken to the store area which had several cupboards to identify my saree. I went thru' the clothes hung on the racks but could not find my saree. The saree got misplaced or damaged probably…reasons not known. Finally the laundry personnel did not collect the amount for the entire laundry done . I've changed the launderers now but I do have memories of that saree in my life. Bygones are bygones. Coming back to the article.
Modern equipment is used for dry cleaning clothes these days. The solvent, detergents are added based on the age of the material and the level of dirt in the clothes for maximum efficiency and consistency. Most cleaning companies use the chemical perchloroethylene (PERC) to remove grease and stains from clothing. The clothes are then loaded into a machine and washed during the tumbling process. Heavy stains are removed by stain removal process. The solvents are removed, filtered and recycled. The clothes are next dried in the dry cleaning machine and taken out for steaming and/or ironing to straighten them. The washed clothes are pressed, straightened and folded at the final stages.

The advantages of the dry cleaning process are:
- It is able to effectively rid garments of various types of grease and oil stains,
- It reduces material shrinkage and deformation,
- It minimizes color staining,
- It protects the original condition of the materials and
- It extends lifespan of clothes.
If you have moved into a new area and are on the look out for a dry cleaning store , be careful prior to sending clothes in bulk. Enquire with your neighbors or friends. To finalize a dry cleaning shop you should give one set and if done well , only then continue availing their services. If you know of other information on dry cleaning process, give your inputs in the comments.