YOUR KEYS ARE MISPLACED…TIPS ON HOW TO FIND YOUR KEYS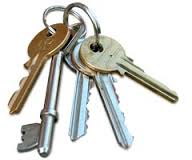 Keys are precious articles. Be it a home, a car, cupboards, drawers and cabinets. If the key(s) are missing there will be madness in the house. Tempers are high and the blame is put on one another when the key bunch is missing.
It is a common issue for most people to place the keys and actually forget where they had deposited the last time. Things will be lifted from position and the entire house will become messy. Some people are always restless and drop things in a jiffy when they enter home. Only when the key is required again, they desperately keep looking out for it. The time taken for searching keys could be in days for a year if totaled.
There is a lot of stress when the key is missing. You are probably getting late to work or dropping your child at school. There is an outburst of anger and frustrated discussions. You can skip all the wasted time and keep the home organized.

The new arrangement will bring an organized approach, a habit for the other family members. They will try to collectively work to keep items in the designated places. It will take time for things to set in place. Be patient and see the gradual change in outlook.
Tips to ensure you find your keys.
Identify a location preferably near the door to hold your key ring at home. You get pretty models in the market.
You can place a basket or hanging bowl with separators for putting in the keys near the entry of your home as it will be convenient and easy to find the next time you require it.
Arrange your key bunch. Separate the keys commonly and regularly used from the lesser used ones. This will make the key bunch light too.
Keep a separate set for inner cupboards and a set for external keys eg: main gate, mail box, garage door, etc.
Color code the key chain for individual rooms such that tracing is easy when you look out for it in the key ring.
Keep the keys that require more safety in the inner cupboards in a key ring such that it is not easily accessible. The storage place info can be shared only to the inmates.
When you get several keys while cleaning the house, keep them in a box and in your leisure time check if it suits any of the locks available at home. If not dispose them off. Keeping these keys at home only add to the confusion.
Keep an extra car key in your purse / wallet as a backup in case of accidental lockouts.
Important keys eg: safe deposit box key can be stored in the cupboard wall. Conceal the key with a tape in the centre such that it will be safe and handy too in need.
If there are several drawers in a cupboard you can identify them as Top right, Top middle, Top Bottom as convenience be for the users. Label the drawer and the key bunch with small tags.
If the key has a number eg: 142, 118. Then you can place a small sticker with the corresponding number on the drawer such that identification is easy.
Keep your family members informed of the changes you make such that they are prepared when you are not at home.
You can give an extra key to your trusted neighbor such that in an emergency situation you can get access to your home. It is sensible when you are out and expecting the kids to come in early home. You can call your neighbor and inform the situation such that keys can be handed over to the family member coming in first home.
There are times when people wish that the keys had a remote such that it can be traced when misplaced or lost. We can catch up with technology while making arrangements  and organizing homes to better lives in the current situation.